Reading Time:
5
minutes
As people are travelling more than ever and their confidence in online services is increasing by the day, online travel portals have entered an exponential growth phase. This has lead to a surge in full service travel websites competing fiercely for the top spot in the travel industry.
One way that travel portals try to increase their visibility, authority and sales is by paying higher commissions to affiliate marketers. So if you are a website owner or blogger catering to travellers, making a steady income as a travel affiliate marketer will be a cakewalk. In fact, you will be able to fund your own well-deserved holidays from the money you can make as a travel blogger.
To give you a hand, here's a list of the best and highest paying travel affiliate programs in India currently:
[If your site or blog talks about everything under the sun, here's a list of top 10 affiliate programs in India. You can also multiply your earnings faster by promoting these top 15 international affiliate programs on your site]
MakeMyTrip Travel Affiliate Program – Domestic Flights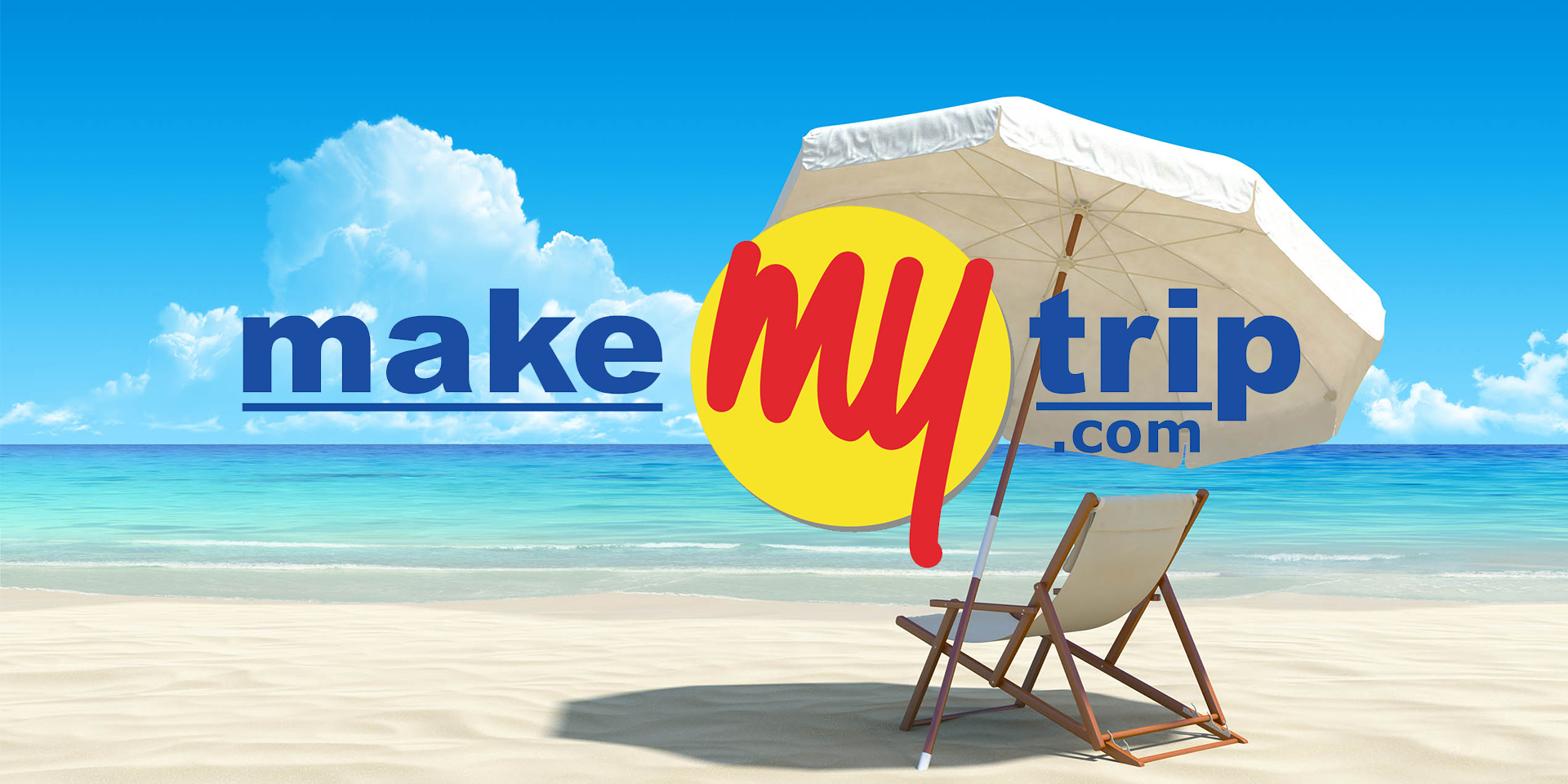 One of India's pioneering online travel portal, MakeMyTrip offers a great affiliate program to promote on your online travelogue, especially if it covers places within India. When it comes to travel, MakeMyTrip is the undisputed market leader with its wide range of services on offer which include flights, buses, hotels booking and holiday packages. If you manage to get a reader to transact for the first time on MakeMyTrip via your blog, the MakeMyTrip affiliate program can fetch you more than Rs 250 per sale. The benefits of generating sales with the same customer again are also pretty decent. It is also the most popular, hassle-free, and reliable travel site, so convincing your readers to book their domestic flights on it won't be very difficult.
GoAir Affiliate Program
With the steady rise in people's buying and borrowing power, and a growing number of low cost private airlines, domestic flight tickets are getting cheaper by the day. With a price war going on between them, these airline services are not only offering customers great discounts but also offering affiliates some great commission for bringing them more customers. With some truly cheap ticket prices, big discounts and great payout rates per sale, GoAir affiliate program is one of the best paying travel affiliate programs, you should be promoting among your visitors.
Jet Airways Affiliate Program
Offering high standards of reliable and efficient service, Jet Airways is one of India's premier airline services. On the other hand, offering high payouts on both international and domestic flight bookings, the Jet Airways flights affiliate program is one of the best ones to promote on your blog or website. Apart from a convenient and hassle-free online booking service, Jet Airways also provides a lot of different check-in options, loyalty programs, forex services, insurance and lot of other services to make their travel experience easier and more fun.
Yatra Affiliate Program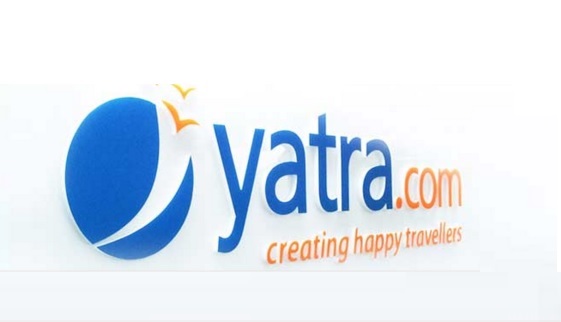 Another quite popular online travel portal in India, Yatra provides a one stop solution for all the needs of a traveller. Here people can book flights of all airline services, book hotels in any place within or outside India, book train tickets, bus tickets and even holiday packages. With some great commission on domestc flight bookings, the Yatra affiliate program will help you increase your earnings rapidly. You can promote the Yatra affiliate program through email marketing, social media, banner teaser networks, doorway pages, YouTube channels. You can check out all the details of the Yatra affiliate program here.
Cleartrip Affiliate Program
The Cleartrip affiliate program offers affiliate marketers handsome commissions on domestic flight booking, international flight booking, local activities booking, domestic hotel booking and international hotel booking. This travel portal offers a comprehensive travel booking experience to its users. With such a vast selection of flights, hotels, packages, and trains available for booking on Cleartrip, you will have no problem inserting the Cleartrip affiliate program into your content and making customers click on the links.
Mobikwik Affiliate Program – Bus
In India, a lot of mountainous places are accessible only by buses. Also, when trains and flights are fully booked, buses are the best way to go around the country. In fact, they are the favourite mode of transport for backpackers, last-minute, and budget travelers. Thus, the Mobikwik affiliate program offering a decent commission on bus bookings is one travel affiliate program you should be promoting on your website. Just like flights and trains, bus journeys are an experience in their own right. Put together a few articles like the joys and pros of discovering India via bus rides, places in India accessible only by buses etc. and push the Mobikwik affiliate program for bus bookings to add to your earnings.
Akbar Travels Affiliate Program
India's largest travel company in terms of IATA approved branches, staff members and turnover; Akbar Travels now has an online portal that makes travel booking easier for customers. On the other hand, the Akbar Travels affiliate program makes multiplying revenue easier for travel affiliate marketers. Being in the market since 1978, Akbar Travels is a trusted name among travellers. Thus, getting your visitors to click and transact on this portal will be a cake-walk. The Akbar Travels affiliate program extends decent payouts for domestic as well as international flight bookings.
Agoda Hotels Affiliate Program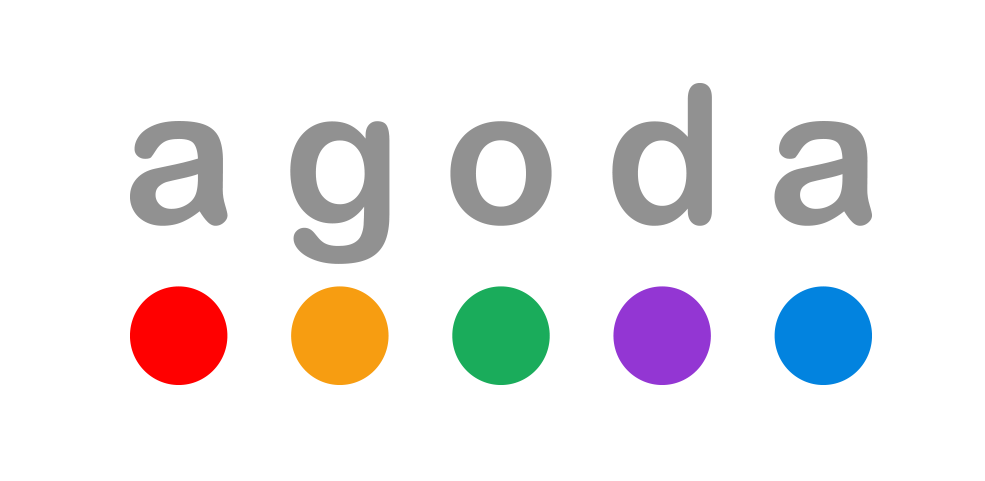 Agoda Hotels affiliate program is one of the best performing travel affiliate programs on Cuelinks with a very high payout rate as well as a high EPC (i.e. average earnings per click). No matter where a traveler chooses to go, this online portal provides them a wide selection of accommodation around the globe, that too at amazing discounts. Be it hotels, unique homes, vacation rentals, resorts or any other accommodation, Agoda Hotels has a wide selection on offer for every kind of traveller. Apart from that this travel community also brings honest reviews by other travellers, best price match guarantee, and customer service in 17 languages for its customers. When it comes to talking about accommodation in your articles, I think you should not look further than the Agoda Hotels affiliate program to promote through it.
Musafir Affiliate Program
Launched in 2010, Musafir is one of the fastest growing online travel portals in India. It operates flights to over 3,000 destinations around the world, provides hotel stays in more than 85,000 properties across the globe and offers some mind-blowing discounts to its customers. On the other hand, the Musafir travel affiliate program offers amazing commissions on domestic and international flight bookings to its affiliate partners. If you can get your visitors to book a domestic or international flight without using a coupon code, you will get a higher commission on it. You can be a part of the Musafir affiliate program along with other travel affiliate programs by simply signing up with Cuelinks.
Expedia Affiliate Program
Expedia is Asia's rapidly growing online portal providing a wide range of travel services from flight bookings to car hires to its customers. This travel portal offers over a million flights, hotels and packages, and it does not charge any cancellation fee on changing or cancelling any hotel reservation. Thanks to the sheer choice it brings for travellers and the flexible policies, promoting the Expedia affiliate program on your website becomes a breeze. Be it hotel booking or flight booking, the Expedia affiliate program has attractive commissions on both for its travel affiliate partners.
As a travel affiliate marketer, inspiring people to travel is the easiest part of the job. What's difficult is maintaining and tracking the various travel affiliate campaigns and links. That's where Cuelinks steps in as the 2-minute solution which takes care of all the link and campaign tracking, reporting, payments etc, while you focus solely on your content.
Sign up with Cuelinks, pick a few travel affiliate programs from this list and start earning big from your website.