Reading Time:
7
minutes
According to a study by Google, Southeast Asians will be spending around $200 billion online by 2025, since majority of the SEA population is below 40 years old and highly tech-savvy. Also, 38% of that amount will be spent on travel booked online. This indicates there is no better time than now to start tapping this market, especially in the travel space.
Singaporeans are taking to online shopping like a fish takes to water, while world's e-commerce leaders are showing more interest in Indonesia as a market with great potential. Even Malaysians and the Thais have been increasingly shopping online since 2013, especially on mobile phones, and in general, the Southeast Asian online market for travel is thriving.
So, if you have taken the plunge and decided to start your own website or blog in Southeast Asia, we second your decision. Because growing online shopping penetration only means growing competition and thus more potential for website owners to make money through affiliate commissions.
If you are just getting started as an affiliate marketer in Southeast Asia, here are the top 10 affiliate programs you should be promoting on your blog/ site:
[If your traffic is largely Indian, you should have a look at top affiliate programs in India. If it is Western, European or Middle Eastern, you must consider these top international affiliate programs]
AirAsiaGo Affiliate Program
For: Indonesia, Malaysia, Philippines, Singapore, Thailand
One of Asia's fastest growing travel portals, AirAsiaGo offers travellers a vast range of hotels, AirAsia flights, car rentals, activities and other travel services at super competitive rates. This brand has partnered with over 321000 hotels and service apartments globally, and it provides the lowest price on holiday packages to all Air Asia destinations. AirAsiaGo also offers more than 10,000 activities, tours and transports in 100 countries. Thanks to all this and good commission payouts, AirAsiaGo affiliate program is one of the best travel affiliate programs to promote on your site, especially if you cater to a majorly Southeast Asian audience. Whether your website visitors are from Malaysia, Singapore, Indonesia, Philippines or Thailand; you can pick the AirAsiaGo affiliate program accordingly and maximize your earnings.
Expedia Affiliate Program
For: Indonesia, Malaysia, Philippines, Singapore, Thailand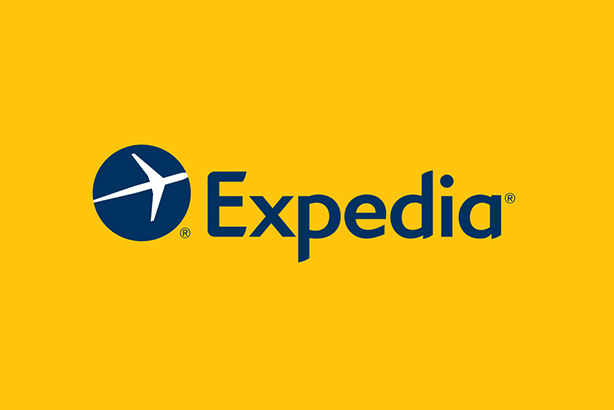 Another amazing travel affiliate program in Southeast Asia to promote on your travel blog is the Expedia affiliate program. Expedia offers its customers a vast selection of flights to meet every travel plan, hotels to meet every budget, holiday packages to meet every traveller, car rentals to meet every need and activities to meet every mood. Moreover, the rewards and amazing discounts Expedia offers to its customers makes it a preferred travel partner to Southeast Asians. Thus getting your Southeast Asian visitors to avail Expedia offers and services from your site won't be too difficult. The Expedia affiliate program is available in five countries of SEA; you can promote it among visitors belonging to any of these nations to earn big.
Zalora Affiliate Program
For: Indonesia, Malaysia, Philippines, Singapore, Thailand
Are you a fashion blogger catering to a Southeast Asian audience? Then you can easily make a steady income by promoting the Zalora affiliate program on your site. With a presence in Singapore, Malaysia, Indonesia, Philippines, Taiwan, Hongkong, Brunei, New Zealand, Australia and Vietnam; Zalora is Asia's go-to fashion online store. This store brings almost everything a fashionista might need under one roof. Be it trendy clothes, shoes, watches, jewellery or any other kind of fashion accessory and even skincare products, Zalora has an exhaustive collection from international as well as local brands. You won't have a dearth of content while promoting the Zalora affiliate program on your site. Just see from which part of Southeast Asia most of your visitors are coming in and start including Zalora affiliate links of the appropriate program in your content.
Uber Affiliate Program
For: Indonesia, Malaysia, Philippines, Singapore, Thailand
Living up to its name, Uber is world's largest cab rental service, ferrying people in over 633 cities all over the world. A customer has to just avail the Uber ride once and they will be hooked to the convenience and luxury of having a chauffeur driven ride ready at their doorstep within minutes whenever they want. From rickshaws to luxury cars, Uber boasts of every kind of vehicle on its fleet. Promoting the Uber affiliate program should be a breeze for any content publisher in the travel or lifestyle space. Have an audience that is largely Southeast Asian? You can go for the Uber affiliate Singapore program or the Uber affiliate Malaysia program. The program is available for Indonesia, Philippines and Thailand.
Booking Affiliate Program
For: Singapore, Thailand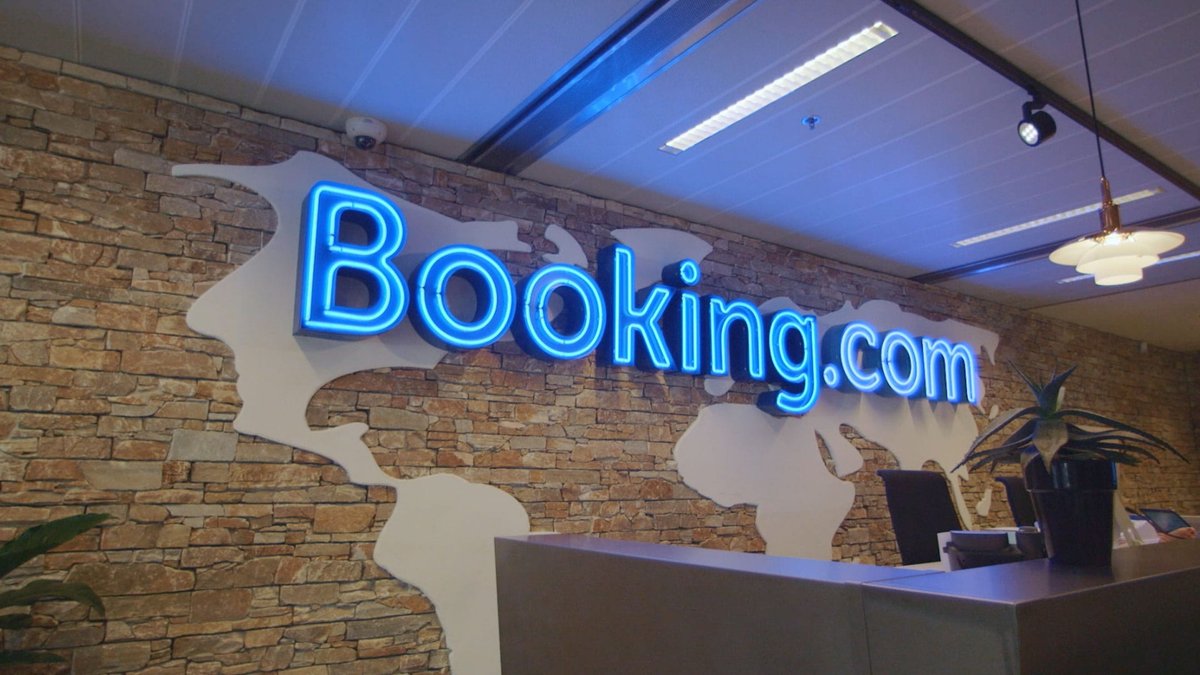 A highly recognized name in the travel industry, Booking.com is a travel fare aggregator and an accommodation booking platform. A traveller can book flights, trains, rental cars, taxis and accommodation all over the world from Booking. It lists millions of rooms in hundreds of cities along with genuine reviews written by real guests. Ranking among the top affiliate programs in Singapore and Thailand, the Booking affiliate program can become a great income source for your travel website frequented by Southeast Asians.
Sephora Affiliate Program
For: Indonesia, Malaysia, Philippines, Singapore, Thailand
Founded in Paris in 1969, Sephora is a world-renowned chain of cosmetic stores with around 1900 outlets in 29 countries around the world. When it comes to makeup, skincare, body care, fragrance, hair care, and nail colour; Sephora has a lot to offer from over 300 brands and its own private label. Sephora's exhaustive catalogue and an equally strong online presence all over the world makes the Sephora affiliate program a perfect fit for a website or a blog based around personal care, lifestyle and even fashion. For the Southeast Asian market, the Sephora affiliate program is one of the best ones with its high payouts and the remarkable popularity of the brand in SEA. Your visitors may be from Indonesia, Malaysia, Singapore, Thailand or Philippines; there's a Sephora affiliate program for each, and you can use it to multiply the earnings from your website faster.
Fave Affiliate Program
For: Indonesia, Malaysia, Singapore
Southeast Asia's fastest growing offline-to-online company, Fave acquired Groupon in Indonesia, Malaysia and Singapore in 2016-2017. If your website or blog is targeted at any of these 3 SEA countries, the Fave affiliate program offers you great potential in terms of commission as well as providing value to your visitors. By including Fave affiliate links in your content, you can help your readers discover the hottest deals and offers currently available at local restaurants, food chains, gyms, studios, salons, laundry and other day-to-day services near them. You can go for the Fave Indonesia affiliate program if your site attracts people from that archipelago nation. You also have the options of Fave Malaysia and Fave Singapore affiliate program for a Malaysian or a Singaporean audience.
Hotels.com Affiliate Program
For: Indonesia, Malaysia, Philippines
As a travel affiliate catering largely to visitors from Indonesia, Malaysia or Philippines, you should not be looking further than the Hotels.com affiliate program to earn steady commissions on holiday stay bookings. Established since 1991, Hotels.com is a go-to hotel-booking website for millions of travellers around the world, thanks to the wide selection of accommodation it offers anywhere in the world. From Bed & Breakfasts to villas, a traveller will find every type of lodging on Hotels.com at every budget and even during sold-out periods. On the other hand, the high payouts and click through rates of Hotels.com affiliate program, especially in Indonesia, Malaysia and Philippines, make it one of the best affiliate programs to promote in Southeast Asia.
Lazada Affiliate Program
For: Indonesia, Malaysia, Singapore, Thailand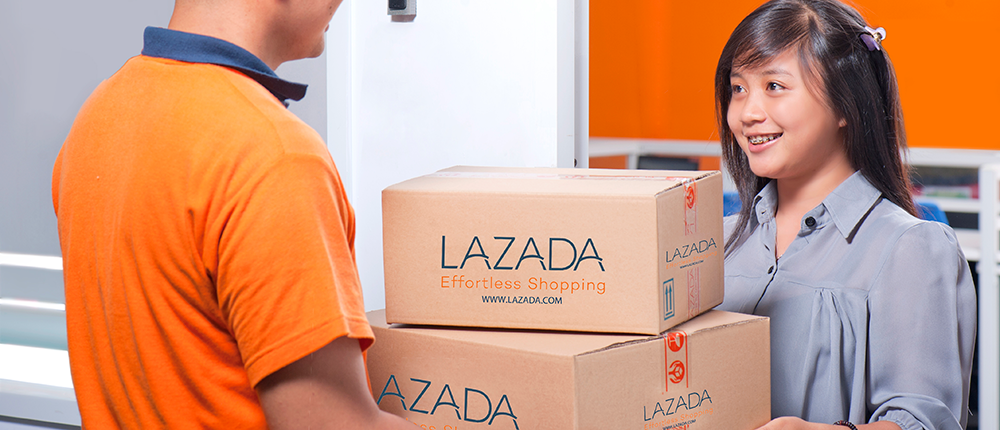 Launched in 2012, Lazada is the pioneer e-commerce store in Southeast Asia. Present in Indonesia, Malaysia, Philippines, Singapore, Thailand and Vietnam; Lazada brings over 135,000 local and international sellers and more than 3000 brands online to serve more than 560 million customers which are increasing by the day. From consumer electronics to groceries, from toys to furniture; this marketplace brings a vast range of products across various categories in one place. This exhaustive catalogue on offer combined with a super-efficient delivery process, easy payment methods and hassle-free returns and refund policy make the Lazada affiliate program the easiest to promote in Southeast Asia. No matter which category your blog or website falls in you can easily insert Lazada affiliate links in between and increase your revenue. Just figure out, where your readers are largely from. You have the option of promoting the Lazada affiliate program for a largely Indonesian, Malaysian, Singaporean or Thai audience to make steady earnings.
Zen Rooms Affiliate Program
For: Singapore, Philippines
When it comes to the best budget accommodations in Southeast Asia, Zen Rooms is the best place to find it. With this fast-growing Indonesian hotel chain, travellers in Southeast Asia can book rooms at less than $10 a night across 7 SEA countries, with all the key amenities and 24×7 customer care. The Zen Rooms Philippines affiliate program boasts of great conversions and doles out high payouts, making it one of the best affiliate programs in Southeast Asia. A travel blog or hotel rooms aggregator with heavy traffic form Philippines or Singapore can benefit a lot by promoting the Zen Room affiliate program.
The Southeast Asian market has amazing potential. If you crack the code and get a steady stream of SEA visitors on your site daily, earning a decent income from it will be a breeze. Also, while you concentrate on the content, let Cuelinks take care of the affiliate marketing. Once you sign up with Cuelinks and integrate it on your website, you just have to include appropriate links in your content, and Cuelinks will take care of the rest.
Have any other affiliate programs for Southeast Asia to add to this list? Share them with us in the comments below!