Reading Time:
6
minutes
Once you have a website or blog up and running, with a good content strategy in place, and a gradually growing number of visitors day on day; your next concern is how to make a steady income out of it. One of the most popular and easiest ways to do this is to buy a Google AdSense account and start selling ad space on your website. The next best thing you can do is become an affiliate partner with various online stores, help them sell products through your site and earn a commission on it. Or you can simply sign up with Cuelinks, place a ready-made JavaScript code in your website footer and automatically get signed up for hundreds of online stores and affiliate networks, which converts all the store links you insert in your site into affiliate links, in an instant.
Then all you have to do is start listing products of various stores on your site, or discretely hyperlink product links in your content, or place ready-made widgets on your site to get your visitors to click on them and buy. The online stores and affiliate networks pay you a commission for every action taken, sale made or app install done via your links. That's how simple affiliate marketing is. The only complicated part of it is understanding which affiliate programs in India will pay you the most for your promotional efforts. Which program will ensure you have a handsome revenue to look forward to at the end of every month.
[One way to  multiply your revenue faster is to promote international affiliate programs, as they in USD, UK Pounds or Euros. Here are some international affiliate programs you can start with- Top International Affiliate Programs and Top Affiliate Programs for Southeast Asia]
Well, who better than India's first-ever content monetisation tool to tell you who rules the affiliate world?
So, here's a list of the top 10 affiliate programs in India from Cuelinks:
Flipkart Affiliate Programs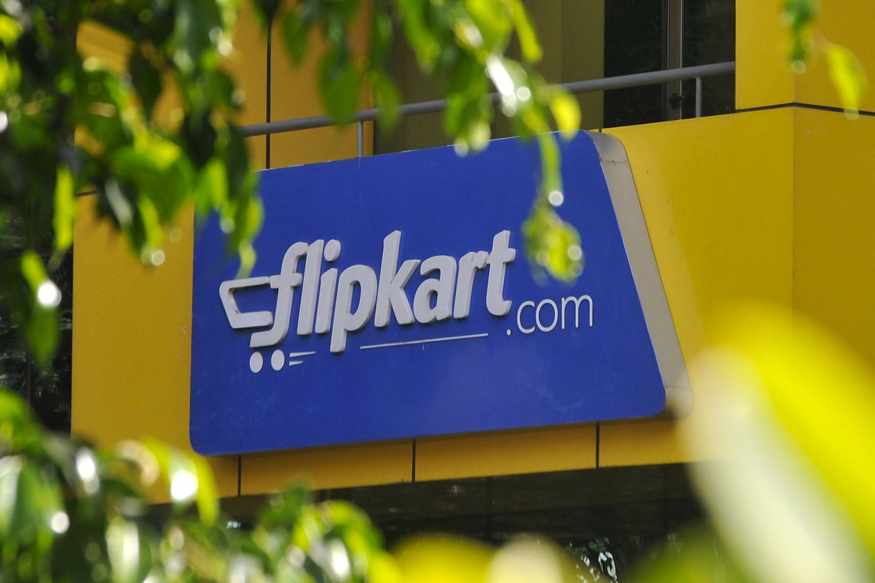 Started as an online bookstore by two Indians, Flipkart is one of the leading online marketplaces in India, giving tough competition to Amazon, the global online giant. Today, shoppers can buy everything from books to home appliances, from clothes to furniture, from baby care products to automobile spare parts on Flipkart. With such a vast range of categories available, Flipkart offers varying affiliate commissions for different product categories. E.g. currently, you will get 1.80% commission on storage devices like HDDs, memory cards and pen drives while you can earn 9% per sale on fashion and lifestyle products through the Flipkart affiliate program on Cuelinks.
Amazon Affiliate Programs
Amazon has ruled the Indian e-commerce ever since its launch here in June 2013. This also a vast marketplace which not only offers all kinds of products in various categories but also its home-grown products like Kindle, Amazon Prime Video, Amazon Fire TV Stick etc. Currently the highest payout you can earn with Amazon India is 9.39% per sale on men's apparels, whereas for books you can earn 7.43% commission per sale. You can check out all the different payouts for different categories on Amazon here. Furthermore, Amazon India is also currently running a CPI (cost per install) campaign offering a decent commission every time a customer installs the Amazon Android app via a publisher's site or blog.
Tata Cliq Affiliate Programs
Launched in June 2016, Tata Cliq, the newest entrant in the Indian online marketplace scene, has taken the e-commerce industry by storm in an incredibly short time. It sells apparels, electronics, footwear, watches, accessories, lingerie et al from various national and international brands with a promise of quality, convenience and genuineness. Thus, promoting Tata Cliq products in your content can be highly valuable. Besides, the Tata Cliq affiliate program is presently offering the highest payout (12.15%) on sale of lifestyle products as compared to other marketplaces. It also has the longest cookie duration currently, which is 30 days.
ShopClues Affiliate Programs
Another popular Indian online marketplace, ShopClues boasts of a merchant base of over 3.5 lakhs with more than 8.5 million products on offer. It also brings its customers Sunday Flea Market, Wednesday Super Saver Bazaar, regular festival sales and products at wholesale prices. Products at steeply discounted prices are the USP of this online store, which makes its affiliate program quite easy to promote among the masses. The payout of ShopClues affiliate program is 7.65% per sale for Fashion, Footwear, Travel & Luggage, Automotive, Sports & Health, Home & Kitchen. You can check the commission rates for other product categories here.
Jabong Affiliate Programs
If you have a fashion centric site or blog, the Jabong affiliate program is one of the best ones to promote through your content. With a wide range of the latest and trendiest fashion apparels and accessories for men, women and kids, great customer experience and on-time delivery; Jabong is a haven for fashionistas and fashion bloggers alike. Currently, you can earn up to 10.12% every time a new user clicks on a Jabong affiliate link on your site. You can use banners, widgets or links to promote the Jabong affiliate program through your site. You can even promote it through emails, POP, social media, Facebook and Native ads.
Big Rock Affiliate Programs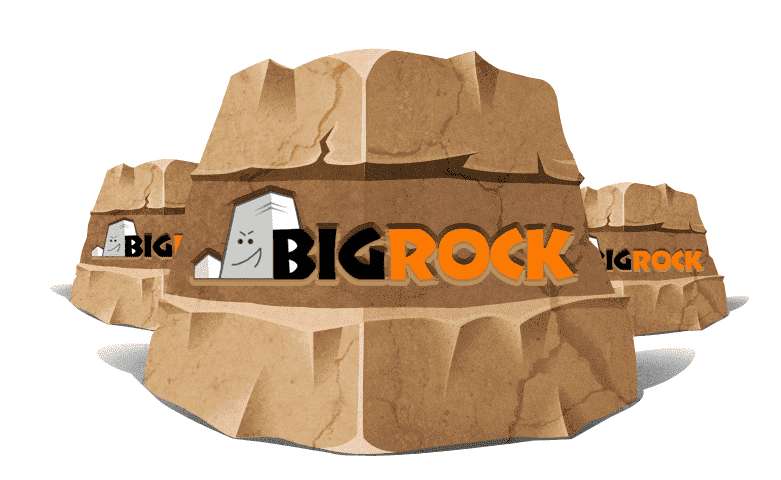 When it comes to affiliate programs, domain registration, and web hosting; companies like Big Rock can get you the highest return for every sale you generate for them. A product portfolio offering domain registration, email services, web hosting, website builders, and digital certificates; world-class customer service; and quick and user-friendly processes make Big Rock a first choice among many small-businesses, professionals and individuals, planning to go online. This coupled with high commissions translates to better conversions and high earnings. The commission rates for Big Rock affiliate program range from 22.50% to 45% for their email and web hosting services, while you can earn up to Rs 900 for each Big Rock website builder tool you sell via your content.
MakeMyTrip Affiliate Programs
Hosting an online travel guide, travel blog, a tours-and-travels website, or even just a few travel blog posts on your site? Then make sure you don't miss the opportunity to promote the MakeMyTrip affiliate program through your content. MakeMyTrip is the most popular, reliable and hassle-free travel portal among travellers. Add to this, the high commission rates that it offers its affiliate partners, and it becomes a favourite among content creators and curators as well.
If your blog or site only caters to travelling and travellers, here's a list of top travel affiliate programs that can help you make a steady income.
Agoda Affiliate Programs
Another great travel centric affiliate program in India is offered by Agoda, which is one of the world's fastest-growing online hotel platforms. Agoda offers budget hostels, luxury hotels, inns, guest-houses, villas, homes and apartments at the best of prices, along with a customer support in around 40 languages. Such a wide and inclusive catalogue of services renders the Agoda affiliate program highly profitable.
Nearbuy  Affiliate Programs
Nearbuy is India's first online local discovery platform, where you can find the best places to eat, drink, relax, party, entertain, stay and more, near you. It has a reach in over 35 cities in India with more than 1 lakh locations across 18+ categories. This makes the Nearbuy affiliate program very flexible. It lends itself easily to various types of content, be it related to travel, beauty, personal wellness, entertainment, food and dining, local goings-on etc. So no matter what your blog or site is about, you might still be able to promote the Nearbuy affiliate program through it.
eBay Affiliate Programs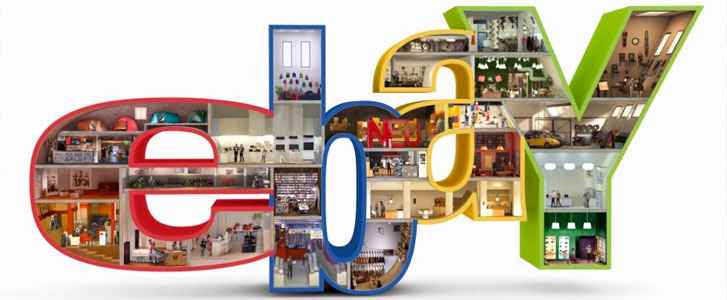 Started as an online trading platform in 1995 in USA, eBay simplifies consumer-to-business as well as business-to-consumer sales. Here anyone can list, buy and sell almost anything; from clothes to electronics to health and products to domain names, collectibles and more. The vast range of products and services on offer, and its long-established online presence are the reasons that eBay has made it to this list. You can earn up to 9% commission by promoting the eBay affiliate program through links, banners, widgets etc.
There you go. Now you know how you can make the most out of your content and signing up with Cuelinks will make you eligible for all these affiliate programs in one go. So, while Cuelinks takes care of all the link tracking and sale validation in the background for you, you can relax and focus on the most important task at hand i.e. creating compelling, first-rate content for your visitors. Good luck!