When life hands you lemons, you can make a lemonade with it or write a blog about it. You can blog about how to make the lemonade or how good lemons are for health or what else can you make using the lemons and you can blog about a lot of other things that you love or feel strongly about. That's the fun of blogging, you can start anytime, anywhere and with whatever you have with you, at this moment. The only thing that you need help with is 'how' to start the blog. So, here's a step-by-step guide to get you going.
The Basic Steps To Start A Blog
Pick a theme/s on which you would like to blog e.g. Technology, food, fashion, home decor, social issues etc.
Choose a blogging platform
Select a domain name
Find a web host
Start uploading posts
Note: Steps 2, 3 and 4 do not necessarily follow one after the other. It depends on how you want to go about it.
Pick a theme/s on which you will blog
Deciding on what to blog is very important because that is the essence of a blog: the content.
As part of a business, company or organization, this step is easy because then, your blog is all about the products and/ or services you provide, or the cause you support.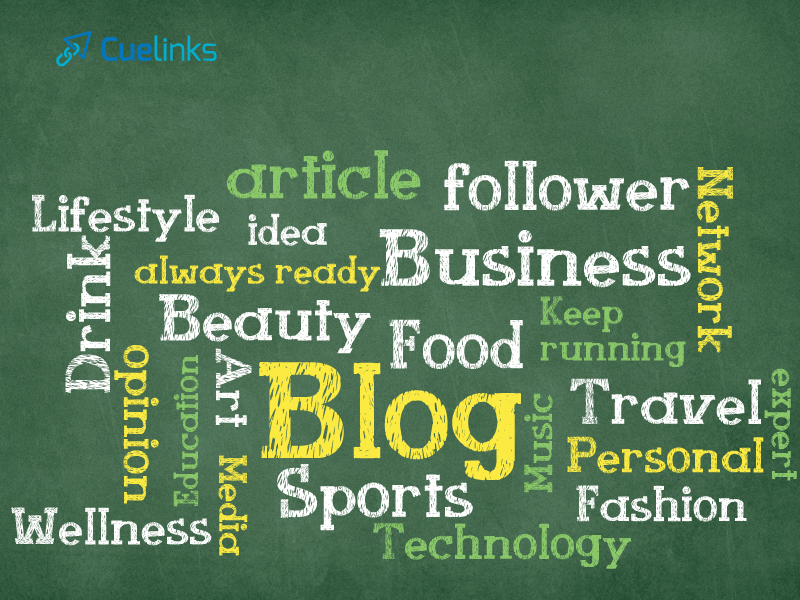 As an independent individual, your blog can be about something you love, especially something in which you can establish yourself as an authority. It should inform, entertain and/or inspire your readers in a way that no other blog does, and thus, makes your blog a go-to source for such topics or niche. Also, make sure that your blog encourages a lot of discussion.
Choose A Blogging Platform
You can start your blog or website on various CMS (Content Management System) tools like WordPress, Blogger, Joomla, Medium etc. Of these, as you have often heard, WordPress is the best because it is flexible, easy to use and has a large community, where you can learn about new tools and ideas from other bloggers. After WordPress, the two most popular blogging platforms are Blogger and Joomla.
A CMS is a computer application that simplifies the process of creating and modifying digital content with a simple interface. Simply put, it is a tool, which takes care of all the basic coding and desiging of a web property, while you just write posts, upload images and videos on it and take your blog live.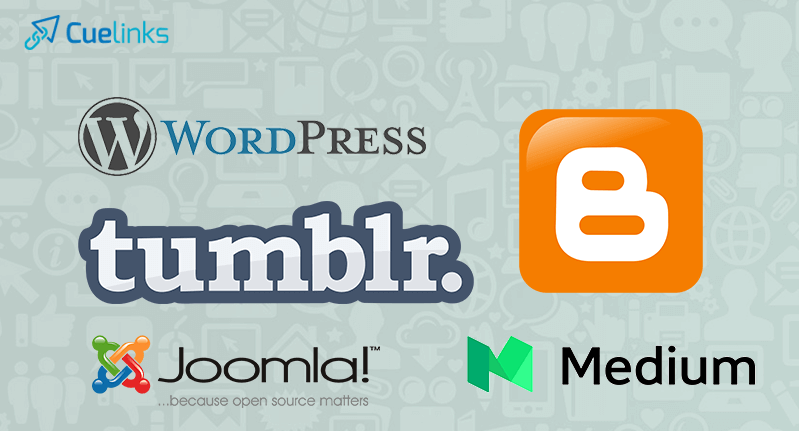 All the blogging platforms listed here allow you to start a free blog, but WordPress and Joomla let you start a self-hosted blog, too.
A free blog requires no money to set up: you can simply sign up on a blogging platform, create an account, pick a domain name and set up your blog. In this case, all the content is stored and hosted on the blogging platform's servers.
While it is good for someone who is just exploring the blogging world, a free blog offers very limited flexbility, space and options, and it has a URL, which looks like: blogname.wordpress.com or blogname.blogspot.com.
To have your own custom domain, and to use some upgraded themes or more in a free blog, you will have to pay some fees. And later, if your blog clicks and you want more storage, server space and various other elements, the process of converting it in to a self-hosted blog can be very tideous.
On the other hand, if you are serious about blogging then you must set up a self-hosted blog via WordPress.org or Joomla.org, and host it on any web hosting service of your choice. After buying a web host package, you will have to install WordPress or Joomla there and you will be given admin access to your blogging platform account.
Here's an article explaining in detail all the differences between a free and a self-hosted blog and their pros and cons, to help you make a well-informed decision.
Also, since WordPress is the most popular blogging platform out there, we have created a step-by-step guide of how to set up a free and a self-hosted blog using WordPress. Check it out here, along with a comparison between WordPress.com and WordPress.org.
Pick A Domain Name
A domain name is basically the URL of your blog, which is based on the name of your blog.
For e.g. If you wish to name your blog 'The Power of Prayer', the URL will be thepowerofprayer.com/.co.in/.edu/.net etc.
But first, you will have to check whether it is available for you to use, and how much will it cost. You can find and buy a domain name on web hosting sites like Big Rock, Hostgator, GoDaddy etc. starting at a cost, as low as Rs 99 per month, using a coupon.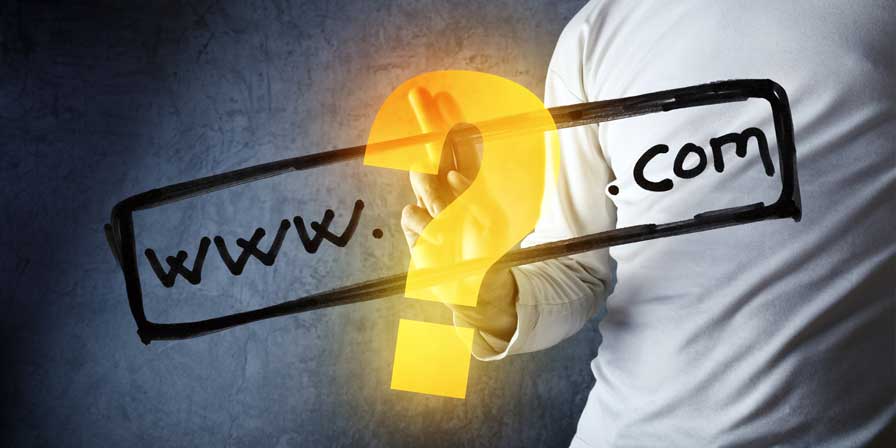 A dot com domain name is what you should be aiming for because people usually assume .com before other extensions like .net, .edu, .org etc.
Avoid using hyphens, numbers and other special characters in the domain name, because it can make the URL difficult to remember and type.
Select A Web Host
To host a blog or website on the internet and have people find it and access it, you need a server. A server is like a hard drive on your computer, which stores all your documents, images, movies etc. and from where you can access it all. This server space for a blog/ website is provided by various web hosting services like Big Rock, Hostgator, GoDaddy etc.
So, you can get your domain names and your web host from the same service as well as from different ones, depending on how much money you want to spend or save on your blog. The price for shared hosting packages start at as low as Rs 59 per month.
To understand more about web hosting, types of web hosting and which to choose, here's a guide, along with a comparison between different web hosting services.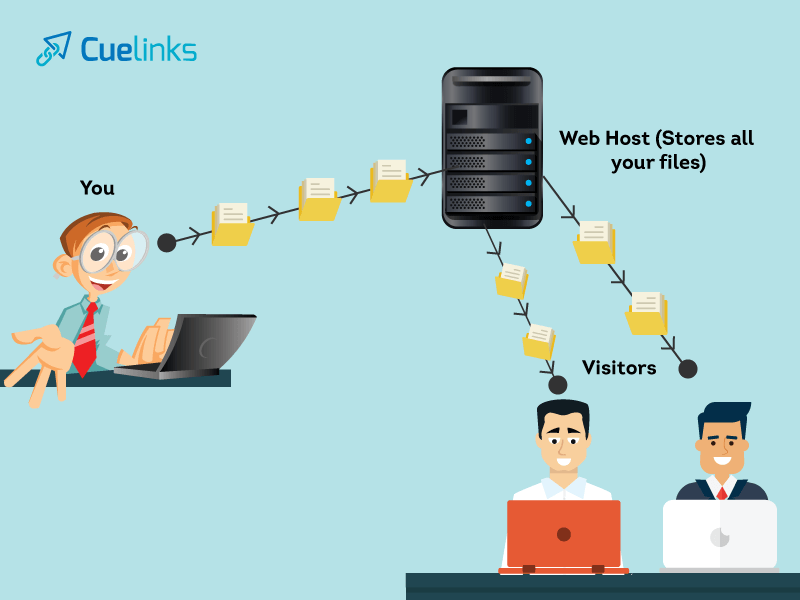 To begin with you can go for a shared hosting package, which means you will be sharing server space with multiple blogs and sites. With shared hosting, you can easily handle most of your content, including images and videos, and the traffic. Later, if your blog grows really big, then you can go for a dedicated server for your self.
Start Blogging
Finally, you can start writing and publishing posts. Play around with the appearance of the your blog, upload your profile picture and bio, and explore the blogging platform as much as you write. Keep updating new posts regularly and share it on your social media to gain some audience. You can even install some plugins like Mashshare Share Buttons to get social media share buttons on your blog, or the Cuelinks plugin to automatically monetise your blog.
So, good luck with your first blog and keep checking ours to know more about blogging as well as affiliate marketing.