Reading Time:
3
minutes
If you love writing, blogging is not as difficult a job as getting traffic on it and earning money from it is. To make a blog monetarily successful, you have to make sure it is SEO friendly by including just the right number of important keywords in your posts to make it rank on Google search. Too much keyword stuffing and you risk getting penalized. Then you have to get some decent backlinks to your blog to build authority. While doing all this, you also have to follow some content guidelines laid down by Google AdSense, which is your main, and probably the sole, source of revenue.
As an event blogger the risk of getting rejected or penalized by Google AdSense is twofold because the main aim of your blog is to earn money and the guidelines of AdSense can feel too restricting. Many spend months trying to get their AdSense accounts approved and then they end up making mistakes, and getting banned in a few days. Increasing your earnings solely via AdSense is also tricky because it involves trying out various optimisation techniques like using high CPC keywords. Also, AdSense is known to give better revenue on blogs that get traffic from American and European countries rather than those from Asia.
So, what is your next best option, the best AdSense alternative that has lesser restrictions than Google and gives better results? The answer is this two minute content monetization solution called Cuelinks. What Cuelinks does is that it simplifies affiliate marketing down to a short JavaScript code, which when added into a website's footer, automatically converts all merchant links into affiliate links. Then all the blogger has to do is worry about what article he will be writing next for his/ her blog and how will he get more readers on it.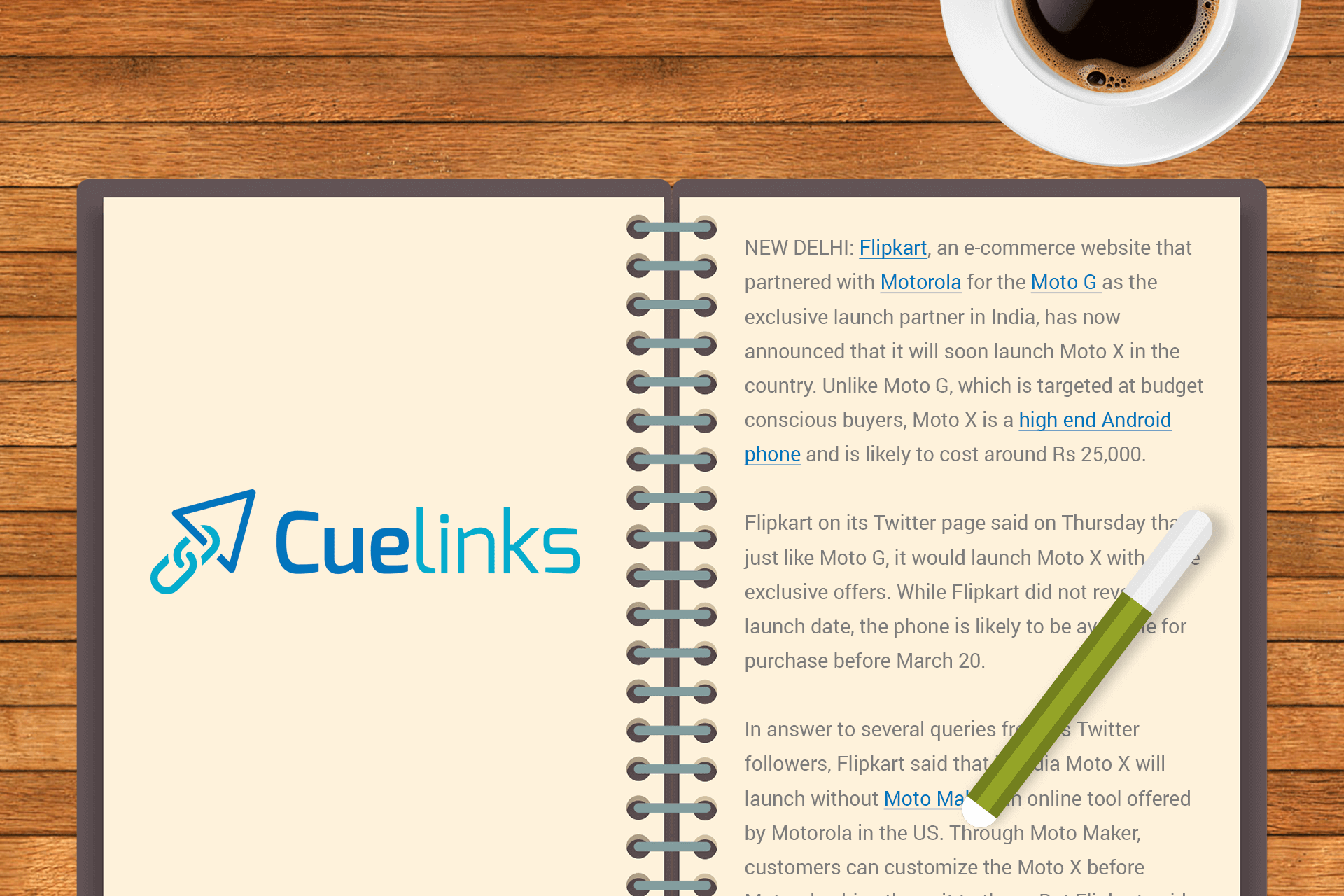 While understanding affiliate marketing may be easy, executing it for a blog or website day in, day out, requires a great deal of effort. You have to comb the online world to find and sign up for the various affiliate marketing programs available. You have to create individual affiliate links for every product you want to feature in your post. Then you have to constantly interact with the merchants and affiliate networks for campaign updates, performance reports, payments etc.
All that would definitely seem like a great inconvenience for a hobby or part-time blogger. For a fulltime blogger, it would become the most cumbersome part of his daily tasks. Cuelinks, with its tiny code and other ready-to-use features, solves all these problems of an affiliate marketer, and helps them to monetize their content effortlessly, and thus earn more revenue.
Cuelinks works with a large number of direct merchants and affiliate networks in India. So once you sign up and get your blog/ site approved here, you are automatically approved for the thousands of affiliate campaigns currently live on Cuelinks in an instant. Then you have to simply add a JavaScript code in your website footer or download the Cuelinks Android SDK for your mobile app.
After that, you just have to focus on your content, strategy, promotions et al, while Cuelinks takes care of the click reports, revenue reports and payments.
Moreover, if you have been banned by AdSense or you can't get your blog approved by AdSense, you have Cuewidgets, a nifty feature of Cuelinks, with which you can easily place ads on your website or app, just the way you would with AdSense! You can tailor these widgets as per your requirements, and then simply paste a readymade code in your site and Cuelinks will start displaying the most relevant ads on your site, adding to your source of revenue.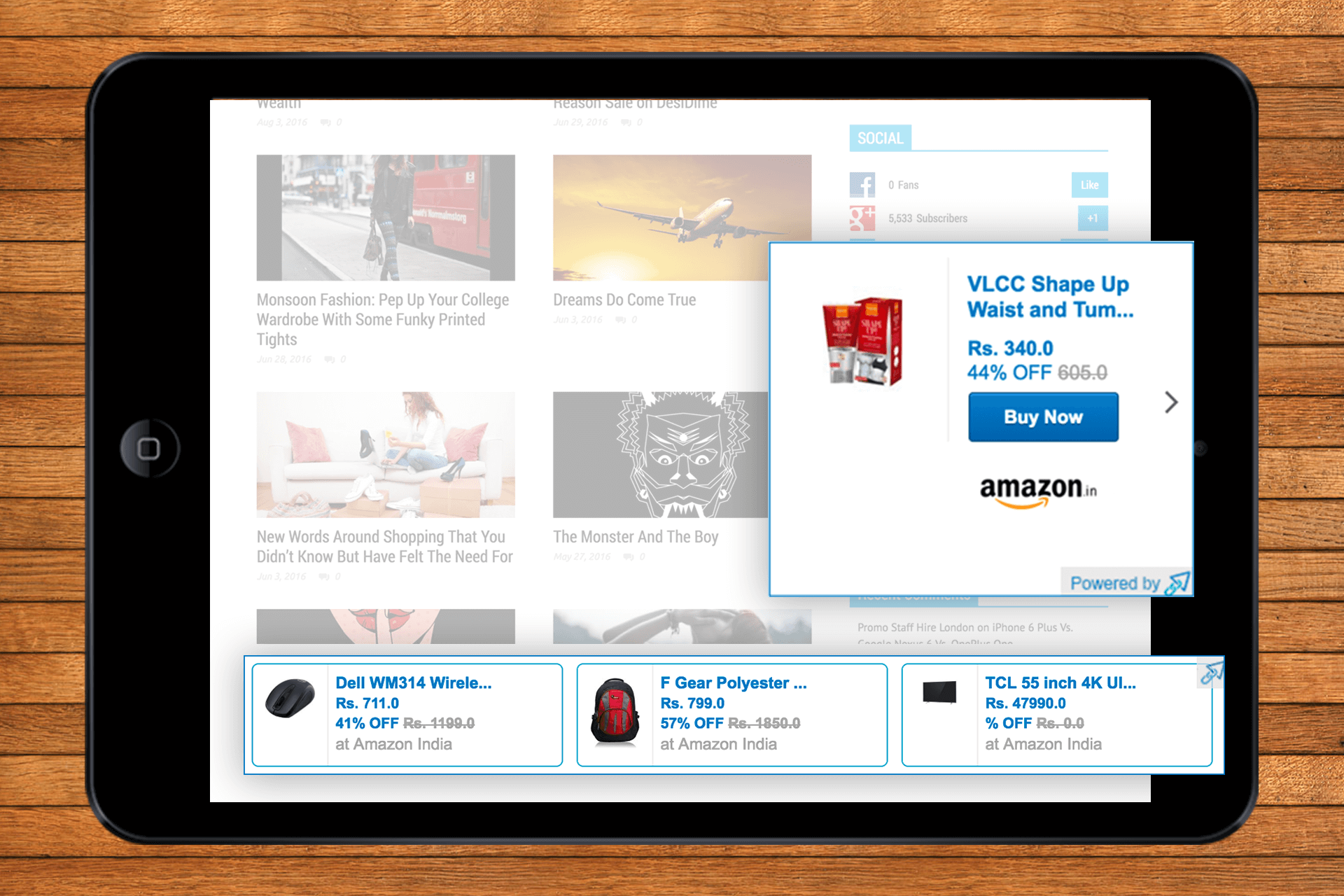 Thus, with Cuelinks, you have the best of both worlds i.e. relevant ads and SEO-friendly affiliate links.
However, like any other thing in the business world, affiliate marketing also needs a proper plan to achieve a sustainable return. When we say that affiliate marketing is a great AdSense alternative, it only means that you can still earn from your blog if you cannot get an AdSense account, or if you have been banned by AdSense for some reason. It does not in any way mean that cracking affiliate marketing is easier than AdSense. Nevertheless, affiliate marketing can also be a recurring source of income for you, but it will need your constant effort just like any other channel.
We'd love to know about your own success stories with affiliate marketing or other AdSense alternatives. Use the comments section given below.