Reading Time:
6
minutes
It's been four years since Cuelinks came into existence and solved the affiliate marketing puzzle for content creators, curators, managers and editors. From managing ugly-looking affiliate links to getting daily revenue reports, money and campaign updates from affiliate networks; Cuelinks has simplified and automated the entire process with a single JavaScript code. Ever since that first success, we have strived to introduce more features in the product to make it a one-stop solution for all the needs of an online publisher.
To keep you updated on how Cuelinks makes it even easier for you to earn money from your content, here are some of our features that we have recently launched:
Check JavaScript Installation
This is the next best thing on Cuelinks after the JavaScript code itself. Cuelinks was built to minimize the effort needed in making money from online content. Now publishers no longer have to manually generate hundreds of affiliate links for their content. They just have to copy and paste the Cuelinks JavaScript code in the footer of their site and the code automatically converts all the links (even older ones) into affiliate links in an instant. Also, the monthly and annual revenue, clicks, sales reports of these affiliate links are all aggregated and easily supervised on a single dashboard.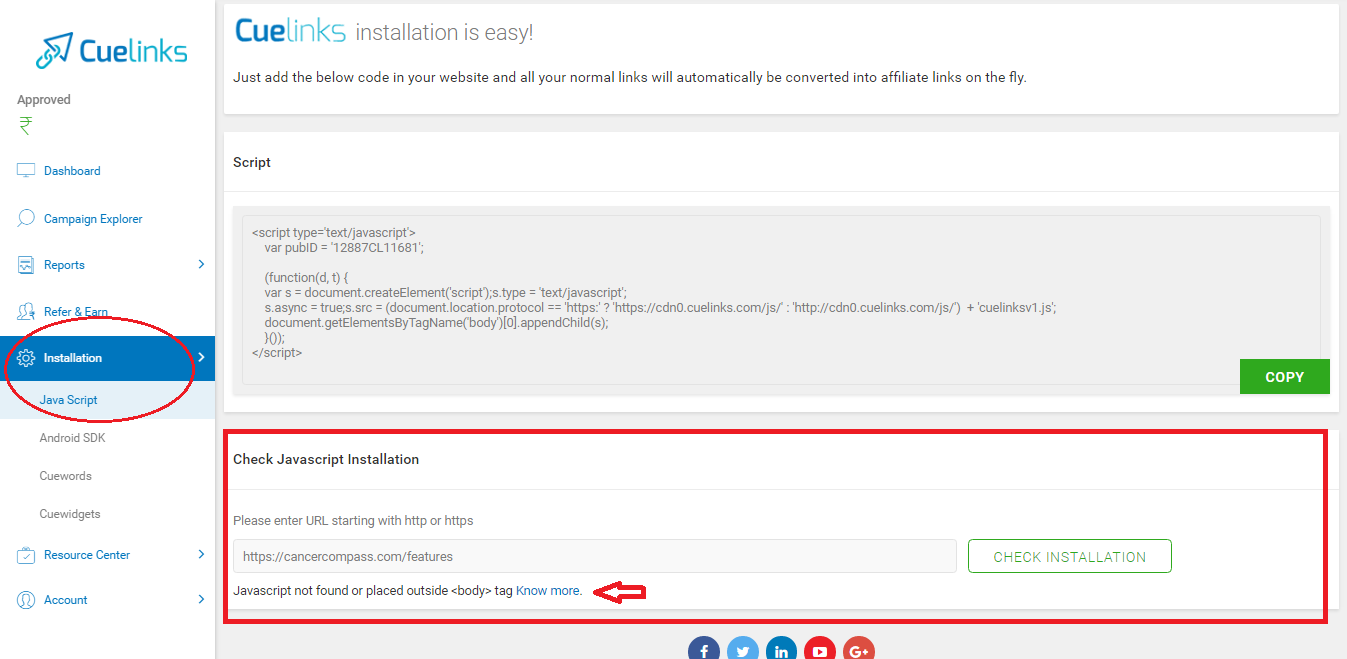 However, we recognized there was a small problem with this code; our publishers sometimes weren't sure whether the code has been installed correctly or not. This often led to lost revenue and much misunderstanding on both sides. Thus, we developed this simple feature which now allows you to check whether the JavaScript code has been installed successfully or not. After pasting the code in your blog or site or webpage, all you have to do is paste its link in the Check JavaScript Installation box and click the button. It will instantly tell you if it is successfully done or not and also what is wrong with it and how you can do it correctly.
Cuelinks Google Chrome extension
Churning out good content on a daily basis is itself a demanding task. Add to it, keeping track of live and paused campaigns of hundreds of stores, comparing their payouts, and taking a decision on which affiliate program would be the most profitable for your content,  makes content creation even more time-consuming. Cuelinks brings you a nifty solution to these minor inconveniences of being an affiliate marketer: the Cuelinks Google Chrome Extension.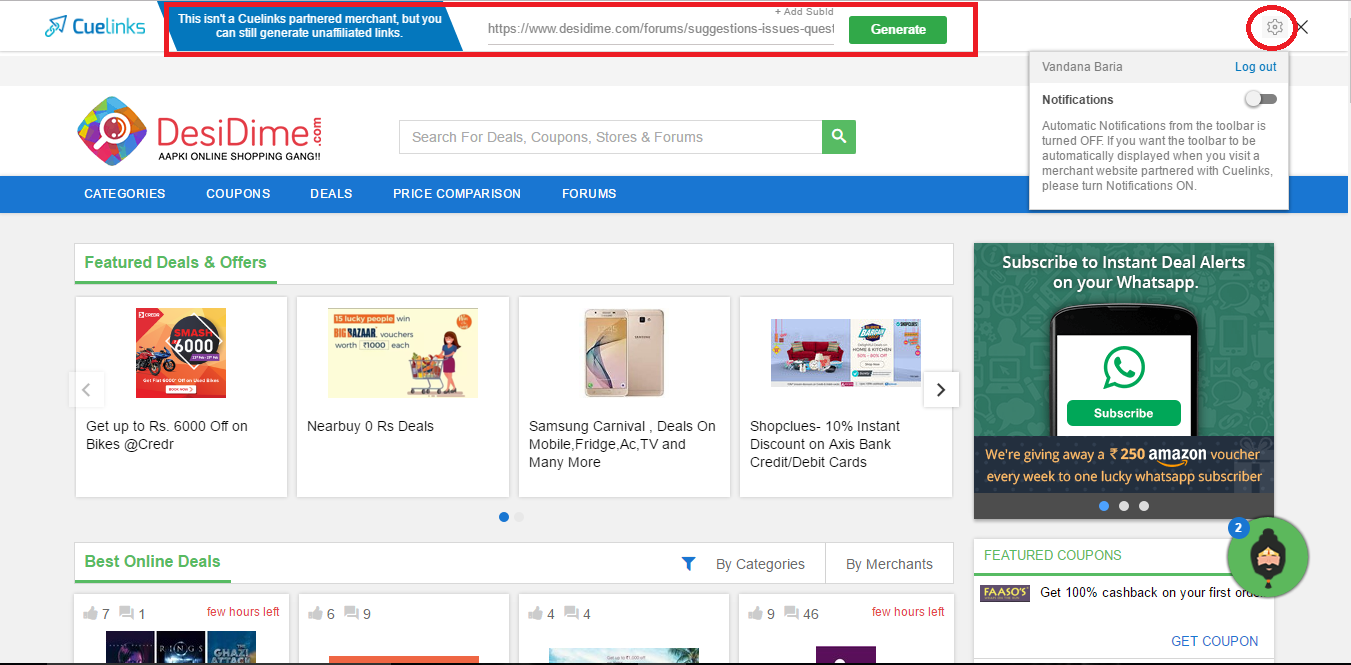 This tiny piece of programming wonder, once installed and activated on your Google Chrome browser, promptly notifies you the payout you will earn from a particular online store or service, whenever you visit it. It also makes it easier for you to compare the payouts between different sites because all you have to do is open them on your browser to know the different payout rates. The extension also lets you know, in case a merchant is not a partner with Cuelinks. Thus, thanks to Cuelinks Chrome extension, now you no longer have to invest too much time in browsing through various affiliate campaigns individually. Also, if for some warped reason you have not installed the Cuelinks JavaScript code in your website or blog, the Chrome extension reminds and allows you to directly generate, copy, and shorten affiliate links of various products and sites, then and there. You don't have to open yet another tab to generate affiliate links. It also comes with a settings button from where you can turn off automatic notifications whenever you want.
You can download the Cuelinks Chrome extension from here.
Cuelinks WordPress plugin
As of February 2017, more than 27.5% of the top 10 million websites were made using WordPress. It is easy-to-use, especially for bloggers lacking in technological know-how. No wonder, WordPress is reported to be the most popular website management or blogging system, supporting more than 60 million websites. That means a good number of our existing as well as potentials publishers, including you, are most likely using WordPress. In fact, this blog itself is built on WordPress. Besides, adding just a JavaScript code in the website footer still made some bloggers nervous.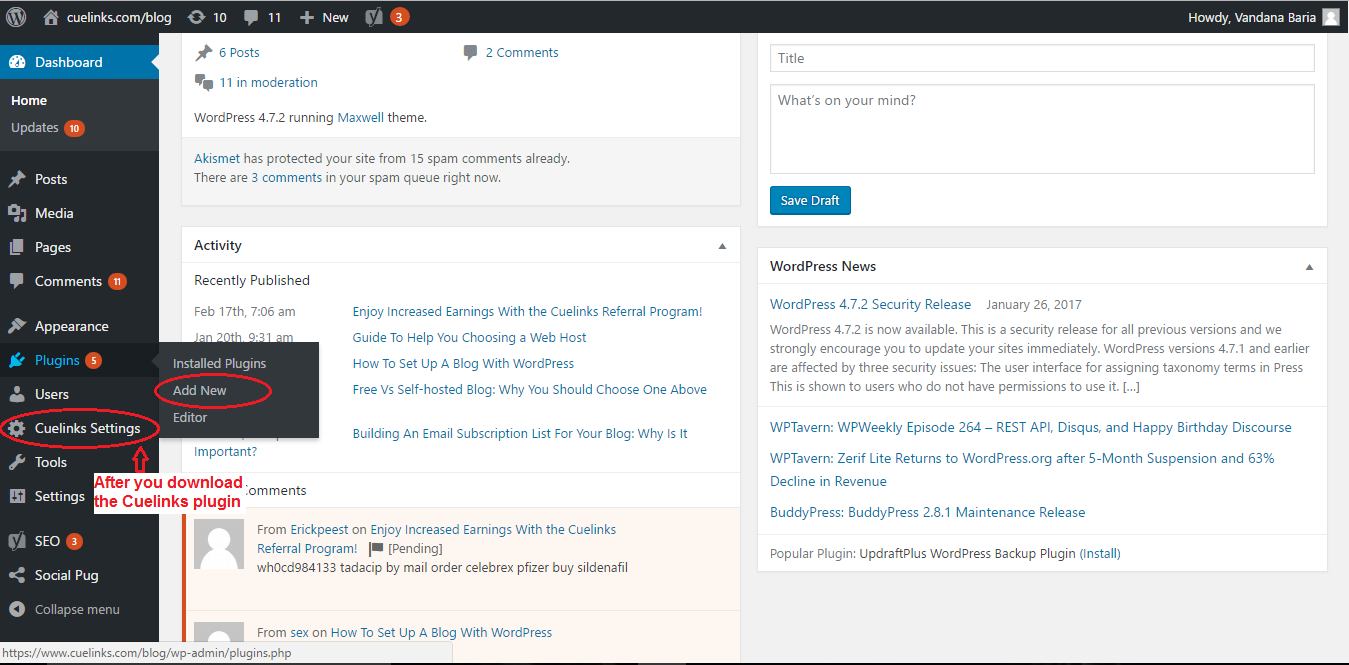 Thus, a Cuelinks WordPress plugin made great sense! It does exactly what the Cuelinks JavaScript code does i.e. simplifying and automating content monetization for online publishers. But the Cuelinks plugin is much simpler and only for WordPress users. Now, you can monetize your blog or website, without ever leaving the WordPress blog Admin panel. To start earning money from your blog or site, now all you have to do is, go to Plugins on the left hand side menu of the WP admin panel and click on Add New; then type Cuelinks in the search box given on the top right corner; then download and install the Cuelinks – Affiliate Marketing Tool. After that you will see a Cuelinks Settings option added on the left hand side menu of your admin panel, where in you have to add your Cuelinks Publisher ID and Save Changes. You will find this ID on your Profile page (Account > My Profile) on Cuelinks.
Content monetization has never been this easy, download the Cuelinks WordPress plugin now!
Android SDK
As smartphones got bigger, smarter and more affordable, people started using them not only for calling and connecting with people but also for socializing with the world, reading news, shopping, browsing and what not. Thus, it was only a matter of time that websites, e-stores, blogs also started offering their content to audiences in form of a mobile app, which was convenient. Now, if our publishers were going mobile, we decided to support their progress by developing a technology that made it easy to make money from a mobile app. That's how the Cuelinks Android SDK was born.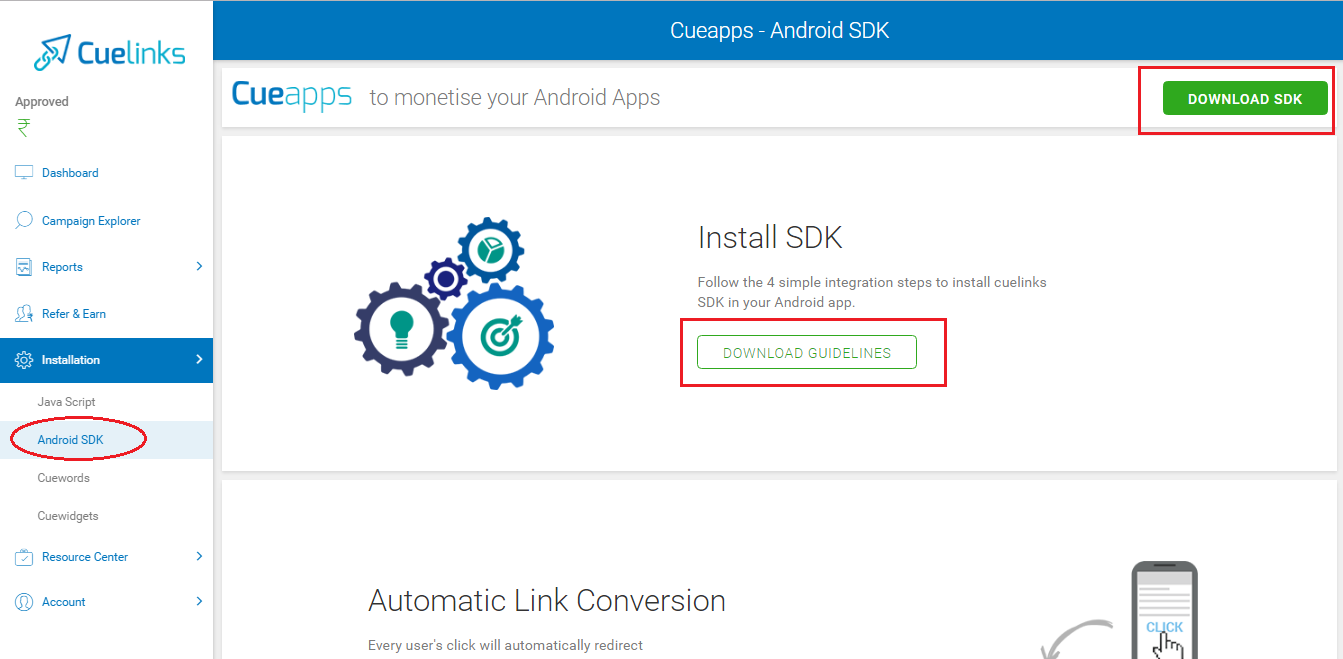 Now, even if you have a mobile app, the Cuelinks Android SDK makes it possible and super-simple for you to earn money from your content online. Simply sign up with Cuelinks, go to Installation > Android SDK; download SDK and the guidelines given; follow the 4 simple integration steps given in the guidelines file and start earning big from your amazing mobile app.
Offers API
With hundreds of e-commerce stores hosting lakhs of products, there are thousands of different discounts and coupons offered every day. Keeping track of them all on a daily basis is time consuming and bothersome. Thus, we created this new feature called Offers API which automates the discovery of all the live offers of the day for you. It is nothing but an offers feed which helps you keep all your deals and coupons pages updated with the latest offers from over 400 live Merchants on Cuelinks.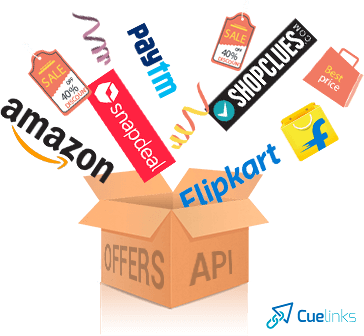 Now you no longer have to go through multiple sites and look around for offers to host on your site or blog. You can get them all at once by making a simple HTTP GET request to our Offers API with your API token. The Offers API also lets you get offers from a particular category if you want. You just have to filter the results by passing the category you are interested in to get a customized report. Once you have all the offers with you, you simply have to edit the titles and the descriptions to get better SEO results and rankings.
You can view the API documentation here.
Excited much to try these new features out? Let us know what you think about them, in the comments section, and keep a tab on this space to know about new launches.