Reading Time:
2
minutes
If you have knowledge, let others light their candles at it – goes a famous quote.
We acquired the knowledge of helping bloggers and site owners monetize their content effortlessly, and created Cuelinks that could benefit all. Now, we give you this opportunity of spreading the knowledge to others through the Cuelinks Referral Program. Let your visitors and friends know how easy it is to make money out of their content online with Cuelinks, and help them grow along with you. For every new publisher you acquire for Cuelinks, we give you a part of the commission we make from them in their first three months.
Here's how you go about it:
Login to your Cuelinks publisher account and click on the Refer & Earn tab on the left hand side menu bar. On top of this page, you will find your personal Cuelinks Referral Link.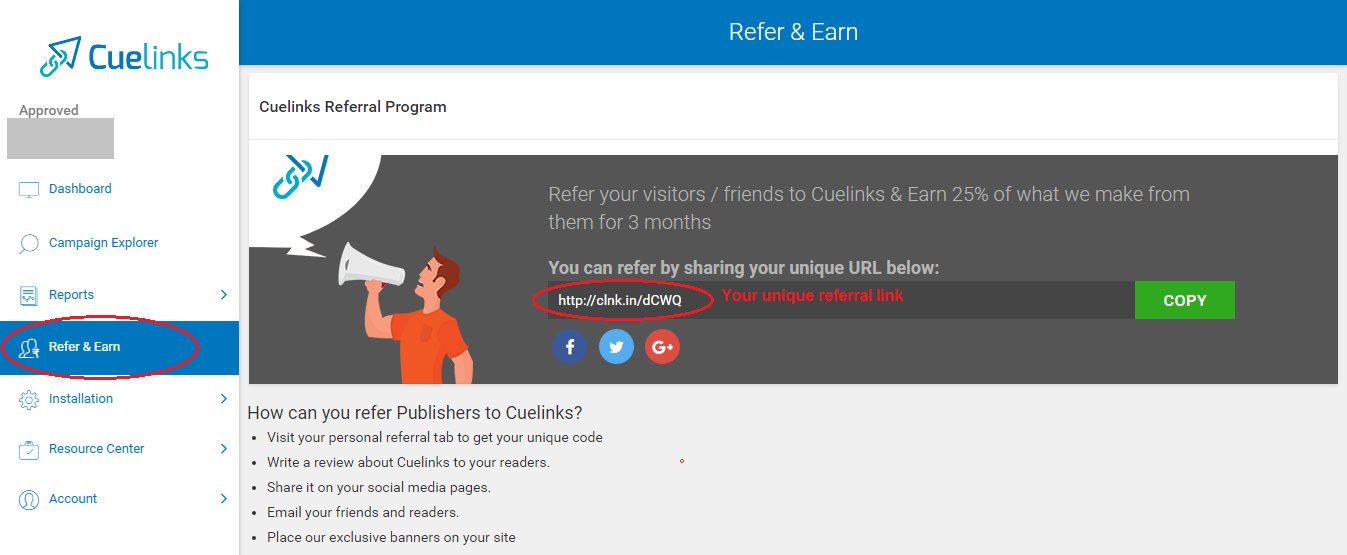 Copy this link and start promoting us! Write a review about Cuelinks; tell your readers how Cuelinks has changed your life… ok, not life, but yearly revenue; and paste your Cuelinks Referral Link in your posts. You can also share this link directly on various social media platforms like Facebook, Twitter, Pinterest, etc.
You can also use a more in-your-face approach by placing our exclusive banners on your site. On the Refer & Earn page, you will find ready-made codes for three banners of different sizes that you can place anywhere on your website or blog to make your readers aware about Cuelinks. All you have to do is, copy the code given and paste it in your blog/ site.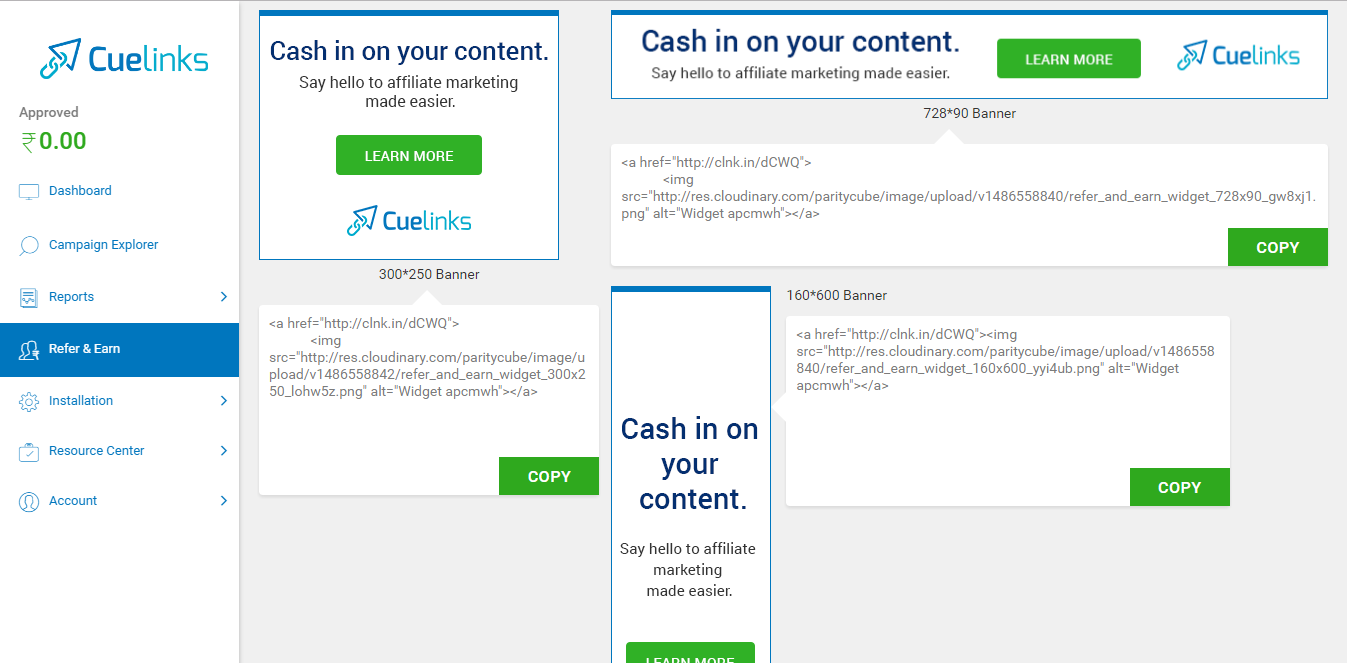 If any of your visitors or friends signs up with Cuelinks using your referral link or banner, you will earn 25% of the revenue that Cuelinks makes with them for the first three months. You will be amazed at how your earnings add up when you successfully get multiple people to sign up with us.
So, put on your thinking hats and get to work at some amazing posts through which you can refer us to your readers.