Reading Time:
13
minutes
Once your blog or site is live, first and foremost, you need to take care of a few basic things like protection from spam comments, optimizing your posts for SEO, making it social media friendly, etc. How do you do all that without technological expertise? With a WordPress blog, all you have to do is download and install a few plugins, and everything will be taken care of.
That's why WordPress is by far the best and most user-friendly CMS platform in the world. It not only gives you an easier way to set up a website but also brings you a plethora of simple technological thingamajigs, which make your online/ blogging life even more effortless. Plugins are one such small, readymade wonders of technology that you can download and install on your WP site and get complicated things done, independently and easily. Moreover, if you have an affiliate marketing site or if you want to earn a steady income from your blog, there are some plugins in the market, which can make your job much simpler.
So here we recommend you some must-have plugins for your affiliate marketing site to get more traffic as well as money:
Akismet (Available by default)
For saving your site from spam
Say, you just published your first blog post, and the next day you see that you have a flood of comments awaiting moderation. Exciting, right? You think that people are reading your blog and even commenting. Wrong. Welcome to the online world, where everything can be automated, even readers on your blog and their comments. This is a bitter truth of the blogging world you have to live with. Not all those comments that you receive daily are from real people, they might just be bots from a spam site trying to host their links on other blogs. Akismet helps you keep all these spammers at bay. Just activate the plugin (already available with WordPress) and it will filter out all the comments that look like spam, and help you recognise such comments and other hidden or misleading links.
You'll need an Akismet.com API key to use it. You will get the keys free for personal blogs; but for businesses and commercial sites, you will have to buy paid subscriptions.
Yoast SEO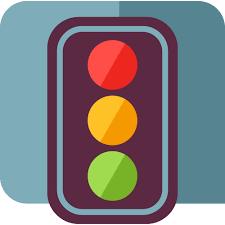 For getting your site to come up in search results of various search engines
After launching your first blog or affiliate website, SEO is one of the first few things that you will have to learn to get more visitors to your site. SEO or Search Engine Optimisation means optimizing your website so that search engines like Google, Bing, etc. start showing your site in the search results when people search for something online. With Yoast SEO, you can start optimising your site from day one without having to take a crash course in SEO.
After installing this plugin, all you have to do is choose the keyword/s around which you want to focus i.e. if people search for those words, the search engine will push your site in the search results, thus giving you more chances of getting a visitor. Then it lets you add SEO page titles and descriptions, and checks whether all the necessary SEO elements like article title, URL, tags, Alt text in images, the body of the article, etc. contain the focus keywords. You will be able to see whether the SEO of your post is good or ok or needs improvement based on the green, yellow or red dots, the plugin shows on the right hand side of your admin panel.
Later when you start understanding SEO deeper, you can start exploring other things that Yoast offers like adding open graph meta data, doing page analysis, publishing xml sitemap, and more.
W3 Total Cache
For increasing the upload speed of your site
Another extremely important factor of a great visitor or reader experience on your site/ blog is the speed with which the pages load. For this you need a good caching plugin. What is caching? It is storing some files of your website, which do not change every day, on the web browser of your visitors temporarily. E.g. the images, the java script, the style-sheets, some fixed objects etc. are all stored on a big computer in the sky (called content delivery network) and delivered to your visitor's browser, which is instructed to save those files for some time in case the visitor needs to look up your website/ blog again in a few hours or days.
With the help of caching, when the visitor accesses your site again after a short period, your blog server only has to deliver the files that have actually changed, like the new article you have posted, while the rest is already there on the visitor's browser.

This helps in reducing the upload speed of your site and improves the user experience. W3 Total Cache promises you at least 10 times improvement in the overall performance of the site as it starts rendering pages more quickly, gives instant repeat page views, helps your server withstand heavy traffic days and saves 80% of your server bandwidth by compressing HTML, CSS, JavaScript and feeds files. All this also plays a part in improving the SEO ranking of your site.
However, W3 Total Cache recommends that you install and use it only after you have finalized on the site design, otherwise the temporary files stored on your visitor's browser will be totally out of sync every time you change the site design.
[FIY: A Content Delivery Network or CDN is an optimized cluster of servers spread in a network around the planet that are close to the particular user, who is trying to access them. Most of the files of your site are stored on this CDN instead of your small, shared server. Thus, CDN does most of the heavy lifting so that your visitors can access your site without having to wait too long for it to upload.]
Cuelinks
For earning money from your site through simplified affiliate marketing

Want to earn money from your blog? Here's the simplest and quickest way to do it- download and install the Cuelinks plugin in your WordPress site. Cuelinks is a content monetization tool that makes affiliate marketing super simple and uncomplicated. All you have to do is sign up with Cuelinks for free, and once your account is approved, you are automatically signed up for all the current affiliate campaigns (around 500+) of various national and international online merchants partners of Cuelinks. Then install and activate the Cuelinks plugin, and enter and save your Cuelinks Publisher ID in the settings of the plugin. Now whichever links you host on your site or blog, they will automatically be converted into affiliate links and you will start earning commission on them.
You get detailed insights about clicks, conversion rates, earnings etc., regular campaign updates, lifetime link management with your Cuelinks account. Also, you don't have to follow up with various merchants for payouts, Cuelinks does that for you, too. Furthermore, with the Cuelinks account you can add readymade AdSense-like ad widgets to your site by simply copying the code given in your account and pasting it in your WP site. Another nifty feature of Cuelinks is Cuewords, which scans your post content in milliseconds and automatically converts the most relevant keywords into highly appropriate affiliate links.
WP Smushit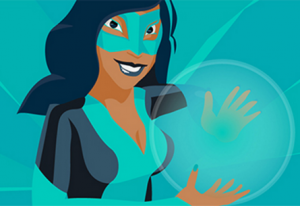 For optimising and squeezing images to make your image-heavy site lighter and faster
If you have a blog that depends heavily on images like a travel blog or a photography or fashion blog, then WP Smushit is a must-have plugin. With this plugin installed, you don't have to worry about resizing your images before uploading them or about your site getting slower due to heavy images. Smushit automatically reduces the size of the images for you without decreasing its quality. You can set a maximum height and width you want and this plugin will take care of the rest. Developed by the team of WPMU Dev, it cuts all the unnecessary data out of the images in your WordPress media folder (even the older images) and scales them for you without slowing down the site. Similarly, it optimizes images in other directories including NextGEN images and the images in other installed WordPress plugins and theme packages.
Redirection
For managing changed URLs
When you need to change the URL of a blog post/ site page or when you need to migrate your entire website to another URL, you need to setup a 301 redirection. Although it is not advisable to make changes in your URLs but in rare cases when it is unavoidable, you need the Redirection plugin, especially if you do not know how to hack around .htaccess. It manages all your redirections and takes care of any loose ends in your site so that all your visitors land on correct pages always. This plugin automatically adds 301 redirection when a post/ page URL changes and it also allows you to manually add 301, 302, and 307 redirections. It also provides you redirection statistics telling you how many times it has occurred, when it last happened, who tried to do it, and where they found your URL.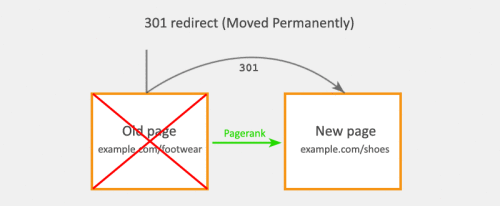 301 redirection is also very important from the SEO standpoint. In case you somehow end up with two or three pages that have the same type of content, you can easily merge them by redirecting the other pages to one page of your choice, without losing any SEO value. In fact, the SEO value of the other pages will also be merged into one. Recently, Google had announced that if two pages with similar content are merged using 301 redirection, then Google will pass 99% of the value of one page to another. This plugin also proves handy for changing various sections in your site, like changing your Coupons section to Top Coupons section or converting your 'Top Deals of January 2017' post in to 'Top Deals of February 2017' to make it more SEO friendly. As a beginner this is a must-have WordPress plugin because you are still learning the rules of SEO and you would constantly feel the need to make major tinkering like changing URLs and renaming sections to rank better.
AMP plugin 
For serving instant content to your mobile visitors
In this age of growing dependence on smartphones, Accelerated Mobile Pages (AMPs) are a must-have, if you want to stay on top of the game. They are the next big thing in the online arena because it is a technology developed by Google, itself, and it is being extensively promoted by the search engine giant.
Accelerated Mobile Pages are simpler versions of your posts which load superfast on mobile phones. This improves the mobile user experience and reduces abandonment of pages before they load fully. Thus, if you have AMP versions of your posts, Google is more likely to give them greater weightage in search results and you have higher chances of getting more traffic. What do you have to do to make AMP pages of your posts? Download and install this AMP plugin by Automattic, and it will dynamically generate AMP versions of all your posts by simply adding /amp/ at the end of the post URLs. Now you will be able to serve pages to your visitors that load instantly on mobile phones.
Social Media Share Buttons and Social Icons (Ultimate Sharing)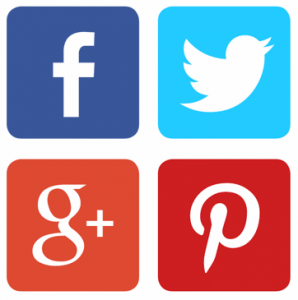 For encouraging your visitors to like and share your posts with their friends
If there is one place that can give your blog the much needed leverage, it is the social media. Be it Facebook, Twitter, Instagram; everyone has at least one or more favourite social platform/s. So it would be a great loss if you do not give your visitors an option to like, share, tweet, pin your blog/ site on various social media. More so, when all you have to do to enable social sharing on your site is to install this plugin. With it, you can add icons for RSS, Email, Facebook, Twitter, LinkedIn, Google+, Pinterest, Instagram, Youtube, 'Share' (covering 200+ other social media platforms) and upload custom icons of your choice. It gives you 16 different designs for your social media icons. You can also animate the icons, make them float or sticky, add like and share counts, even display a pop-up on all or selected pages. This plugin offers many other customization features, check them out here.
AdSense Plugin WP QUADS
For simplifying putting up ads on your blog/ affiliate site to earn more revenue
When your site starts gaining traction, one of your biggest revenue sources will be ads, and the best and simplest way to place ads on your site is through Google AdSense. This plugin makes hosting ads even more hassle-free for you, and it not only allows you to put up AdSense ads but also every other type of ad available out there. With this plugin you can position your ads almost anywhere on your site, you can place ads randomly or specifically within a post, disable ads for certain devices and much more. The plugin supports up to a maximum of 10 ads on a page, sidebar widgets and within a post. However, if you are using Google AdSense then you can only place a maximum of 3 ads for content on a page. Additionally, this plugin takes no commission from your Google AdSense revenue. If you buy its Pro version, the plugin offers many more advanced features, the best of which is AMP ads support. For making more money, this one is definitely a must-have WordPress plugin.
Google XML Sitemap
For making it easier and simpler for search engines to scan your entire site
To come up in search results, all the posts and pages on your blog need to be 'indexed' by various search engines. Indexing means acknowledging and entering the page or post in a catalog, from where they can be instantly pulled out whenever people search for particular terms. To index your pages, search engines send crawlers (a program) on your site which scan your site. The faster and the more pages of your site get crawled and indexed, the greater your visibility increases on the World Wide Web.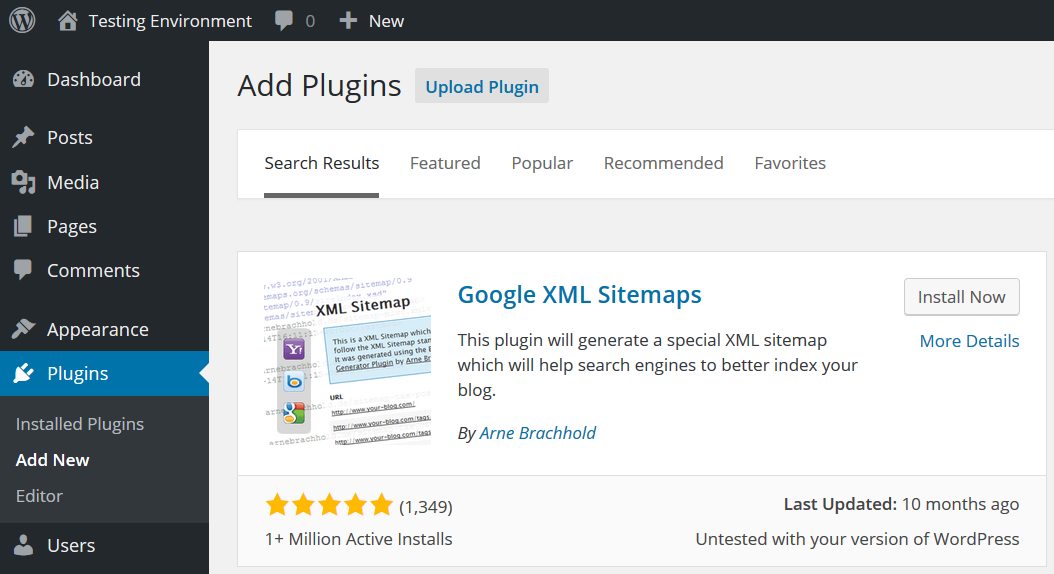 To help the search engines like Google, Bing, Yahoo, Ask, etc. crawl your site faster and better, you need an XML Sitemap. A sitemap is nothing but a complete structure of your site on a single page, making it much easier for the crawlers to scan it, and for the search engines to better index your blog. This 9 year old plugin will automatically generate that special sitemap for you, without breaking or slowing your site down. It supports all kinds of WordPress generated pages, custom URLs, and notifies all major search engines every time you create a post. You should not have two thoughts about downloading and installing this plugin on your site right away.
Mail Chimp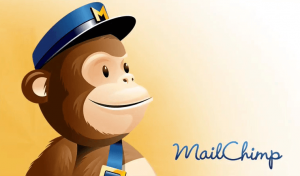 For building and maintaining your email lists
We have already explained you the necessity and benefits of building and growing an email subscription list to gain loyal readership for your blog in an earlier article. You can read it here.
MailChimp is a newsletter service that helps you send emails to your subscribers in bulk, and the MailChimp plugin makes the job of adding more subscribers to your list easier with various methods. All you have to do is download and install it on your WP site and connect with your MailChimp account within seconds. Then you can create good looking forms with completely customisable fields or integrate with any other form on your site, like your comment, contact or checkout form to get more subscribers. It seamlessly integrates with important plugins like WooCommerce, Contact Form 7, BuddyPress, Default WordPress Comment Form, Default WordPress Registration Form and more. You can also buy a Premium version of this plugin to get several additional benefits.
OptinMonster
For getting more visitors of your site to convert into loyal users
Research says that almost 70% of the people, who visit your site once, are never likely to come back. So, if you want to build a base of users/ readers, you need some truly effective optin forms. Optin forms are those things that pop up asking you to sign up, subscribe, download an e-book etc. while you are surfing a website. The OptinMonster plugin helps you create beautiful, high converting optin forms within minutes. It offers you different types of extremely responsive and mobile friendly forms like popup forms, floating bars, slide-ins, sidebar forms, after-post forms, in-line forms, mobile-only popup forms, and Canvas.

With this plugin you have the option to show the form when a user is about to exit, thus increasing the chances of retaining him. With its page level targeting technology, you can display unique offers and campaigns according to the location and interaction of the visitor on your website. This will help you to segment your email lists and send more relevant emails to your subscribers, thus increasing your open rate, click rate, sales and retention rate. It also features A/B testing with which you can try different content, layouts, headlines, styles, and opt-in triggers, to see what converts best. OptinMonster has a lot of other features which you can check out here.
Google Analytics for WordPress
For keeping track of the traffic on your blog/ site

How do you decide if your blog/ site is successful or not? Simply by counting the money you earn from it? Wrong. An even more important parameter of success for a website is how many people visit/ read it daily because you can make money only when people come to your site. The best way to keep an eye on your website traffic is to install the Google Analytics plugin in your site. Then simply log in with Google through the WP admin panel, choose the website you want to link, disable GA for specific users (like yourself and other contributors) and get daily traffic reports in the same WP dashboard.
This plugin shows you statistics about number of visitors, number of pages viewed, sessions created, bounce rate, top 5 traffic sources, trending content- content that is doing much better than others, etc., thus helping you recognize what is working and what is not.
Broken Link Checker 
For keeping a check on all links on your site
Some links expire, some get changed. How do you keep a track of it all and make sure whatever links you host on your site are taking your visitors to the right place? With the Broken Link Checker. This plugin monitors all the links in your posts, pages, comments, the blogroll, and custom fields (optional); detects the links that don't work, missing images and redirects; and notifies you about them. Then it allows you to edit and update the broken links from the plugin page itself. You can also check the status of individual links with this plugin.
WooCommerce
For selling affiliate products beautifully

If you want your affiliate marketing site to look like a full-fledged e-commerce site, or if you want to add a small store of affiliate products in your blog, the WooCommerce plugin is the easiest way to do it. It integrates seamlessly with WordPress, allowing you to sell physical as well as virtual goods on your site without much fuss. To sell affiliate products, all you have to do is select the product type as 'Affiliate/ External' while adding the product, and your visitors will be taken to the affiliate merchant site when they click on the products on your site. The plugin offers all kinds of features like size, shape, colour selection; buy, download, subscribe options; shipping options; various payment options; tax options et al needed in an e-commerce store.
That's all folks. If you think we have missed out on any must-have WordPress plugin in this list, do share them with us in the comments section. To know more about blogging and affiliate marketing keep an eye on this blog.