ALLPOWERS (US & CA) Affiliate Program
Platform where tracking is available
ALLPOWERS (US & CA) Payout Categories

Generate Your ALLPOWERS (US & CA) Affiliate Link
What is Affiliated Link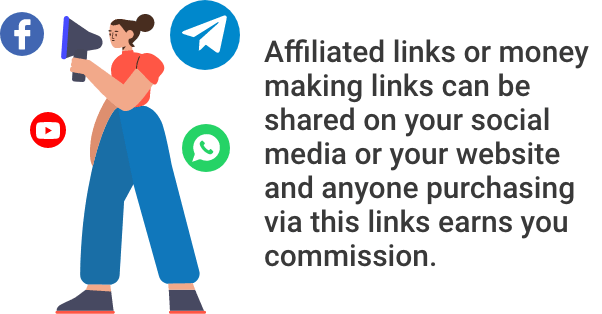 Media Allowed/Disallowed
---
Allowed Media
Text Link
Banner
Cashback, Reward Points, Incentives, Charity
Email (Text)
Disallowed Media
Deals
Coupons
Custom Email (Text)
Email (HTML)
Custom Email (HTML)
POP Traffic
Native Ads
Social Media
Facebook Ads
SEM - Brand Keyword(s)
SEM - Generic Keyword(s)
SEM - Brand + Generic Keyword(s)
Important Information for ALLPOWERS (US & CA) Program
Tracking Details:
ALLPOWERS (US & CA) campaign does not help with the missing transaction.


Search Ads
If you are enrolled in our Program and participate in PPC advertising, you must adhere to our PPC guidelines as follows:
1. You may not bid on any of our trademarked terms, including any variations or misspellings thereof for search or content-based campaigns on Google, Bing, Yahoo or any other network. These trademark terms include IALLPOWERS, iallpowers.com, www.iallpowers.com and similar terms without getting permission.
2. You may not use our trademark terms in sequence with any other keyword (e.g "ALLPOWERS Deals") without express written permission.
3. You may not direct link to our website from any Pay-Per-Click ad or use redirects that yield the same result. Affiliates must be directed to the current page on your website.
4. You may not use our URL (www.iallpowers.com) as your Display URL, but use as a subfolder or subdomain (i.e. http://www.yoursite.com/allpowers ) is permissible.

If you automate your PPC campaigns, the responsibility is yours to exclude our trademark terms from your program and we strongly suggest you add our trademarked terms as negative keywords. If you violate these PPC guidelines, your current and past commission will be set to 0% without warning.

Trademarked Terms: IALLPOWERS, ALLPOWERS, allpowers.com, iallpowers.com
Violation of these terms may result in removal from the ALLPOWERS affiliate program, reversal of sales, or reduction in commissions.
Social Media
Affiliates are not permitted to use TM, TM+terms or any variation or misspelling to create pages or accounts on Facebook/Youtube/Twitter/Reddit/Instagram etc., including but not limited to ALLPOWERS, allpowers.com, iallpowers.com, www.allpowers.com
Domain Name
Use of any of our trademarked terms or misspellings as part of the domain for your website is strictly prohibited. (e.g. www. allpowers-coupons.com).
Advertiser & Publicity
You shall not create, publish, distribute, or print any written material that makes reference to our Program without first submitting such material to us and receiving our prior written consent. If you intend to promote our Programme via e-mail campaigns, you must adhere to the following:
1. Abide by the CAN-SPAM Act of 2003 (Public Law No. 108-187) with respect to our Program.
2. E-mail must be sent on your behalf and must not imply that the e-mail is being sent on behalf of Allpowers.
3. E-mails must first be submitted to us for approval prior to being sent.
General prohibitions
1.You cannot use any methods or techniques for stealing others' referral links or orders from the IALLPOWERS Affiliate Program.
2.You cannot engineer any website containing a Qualifying Link in such a manner that pulls Internet traffic away from IALLPOWERS.COM.
3.You cannot communicate or act as a representative for ALLPOWERS.
4.Fraud is defined as any action that intentionally attempts to create sales, leads, or click-through using robots, frames, iframes, scripts, or manually "refreshing" pages, for the sole purpose of creating commissions. ANY ATTEMPTED FRAUD OR FRAUD WILL RESULT IN ACCOUNT TERMINATION AND VOIDED COMMISSIONS.
5.IALLPOWERS.COM will be responsible for all aspects of order processing and fulfillment of orders placed by customers who follow your Qualifying Links to the IALLPOWERS.COM Site in accordance with applicable legal requirements.
6.IALLPOWERS.COM reserves the right to reject orders that do not comply with any reasonable requirements that we may constantly establish. Among other things, we will prepare order forms; process payments, cancellations, and returns; and handle customer service.
7.IALLPOWERS.COM reserves the right to terminate this agreement and the partnership of any affiliate immediately at our sole discretion if you disobey any of its terms and conditions. At the same time, you will get no commission.





PPC Policy Definition

If publishers promote you via PPC, will they be entitled to full commission? - No

If publishers directly link to your website from search engines, will they receive full commission? - No

If publishers use your brand name in their display URL, will they receive full commission? - No

If publishers use your brand name in their paid search title and description, will they receive full commission? - No

If publishers add your brand name into their negative keyword list, will they receive full commission? - No

If publishers display their ads when your brand name or variations of your brand name are entered as search keywords, will they receive full commission? (e.g. vodafone, voda fone) - No

If publishers display their ads when misspellings of your brand name are entered as search keywords will they receive full commission? (e.g. vodofone) - No

If publishers display their ads when your brand name and another word are entered as search keywords, will they receive full commission? (e.g. Vodafone Mobile) - No

Do you have a restricted group of publishers who can earn commission on sales generated by brand related terms? - No

For any agreed publisher paid search activity, will publishers be paid for sales generated from the following search engines? - Yes

Google - Yes

Yahoo - Yes

Bing - Yes

Other - Yes

Are there any specific search terms (keywords) where sales from publisher PPC ads will not be eligible to earn commission ALLPOWERS, iallpowers.com, allpowers.com - Yes

If publishers place shopping ads on a search engine and link directly to your website, are they eligible to receive full commission? - No

If publishers place shopping ads on a search engine such as a Comparison Shopping Service (CSS), does this activity need to be tracked in a separate specific publisher account? - No




Transaction Policy Definition

Does the transaction value that commissions are paid on include VAT / sales tax? - No

Does the transaction value that commissions are paid on include delivery charges? - No

Does the transaction value that commissions are paid on include credit card fees? - No

Does the transaction value that commissions are paid on include gift wrapping or other service charges? - No

Are commissions not paid out on some products or product categories?

What reasons are commissions declined? - No

Order cancelled - Yes

Item was returned - Yes

Customer failed credit check - Yes

Breach of programme terms and conditions - Yes

Duplicate order - Yes

Item was out of stock - Yes

Other - Yes

Publishers Policy Definition

What promotional types of publisher are allowed to work on your programme?

Cashback - Yes

Community - Yes

Content - Yes

Discount Code - Yes

Email - Yes

Loyalty - Yes

Search TM/TM+ bidding is not allowed - Yes

Behavioural Retargeting - Yes

Media Brokers - Yes

Are there any other restrictions that publishers need to consider? For example promoting adult content or age restricted products. - No






Read More
Read Less
About ALLPOWERS (US & CA) Campaign
<div>ALLPOWERS, your online store for portable power stations and solar panels. We are dedicated to providing customers with green and portable power solutions, leading solar technology, and competitive prices.</div><div><br></div>
Read More
Read Less