Keeper Security Affiliate Program
Platform where tracking is available
Keeper Security Payout Categories
Category
Payout
Join Cuelinks


To unlock category wise payout

10GB Secure File Storage, 1TB Secure File Storage (PRORATED), Keeper Family Plan ( PRORATED), 10GB Secure File Storage - 3 Years, Breachwatch, Breachwatch-2 Years, Breachwatch - 3 Years, Family Breachwatch, Add 1 year to current subscription, 100GB Secure File Storage, 1TB Secure File Storage, Added Users Keeper Business, Added Users Keeper Enterprise, Keeper Business, Add Users (Keeper Business), Dedicated Service & Support, Professional Service and Support Gold Plan, Professional Service and Support Platinum Plan, Professional Services POC, KeeperChat, Advanced Reporting & Alerts Module, BreachWatch, B2B Renewal, B2B_UPGRADE, B2C_FREE_TRIAL.

Join Cuelinks


To unlock category wise payout
Load More

Generate Your Keeper Security Affiliate Link
What is Affiliated Link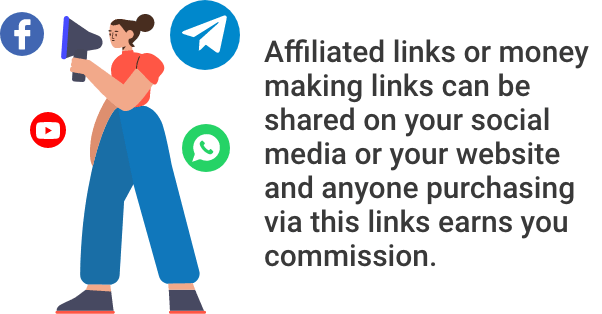 Media Allowed/Disallowed
---
Allowed Media
Text Link
Banner
Social Media
Disallowed Media
Deals
Coupons
Cashback, Reward Points, Incentives, Charity
Email (Text)
Custom Email (Text)
Email (HTML)
Custom Email (HTML)
POP Traffic
Native Ads
Facebook Ads
SEM - Brand Keyword(s)
SEM - Generic Keyword(s)
SEM - Brand + Generic Keyword(s)
Important Information for Keeper Security Program
Tracking Details:
Tracking
- Online
WEBSITE RESTRICTIONS :
Your participating website(s) may not:
1. Infringe on our or any anyone else s intellectual property,
publicity, privacy or other rights.
2. Violate any law, rule or regulation.
3. Contain any content that is threatening, harassing, defamatory,
obscene, harmful to minors, or contains nudity, pornography or
sexually explicit materials.
4. Contain any viruses, Trojan horses, worms, time bombs,
cancelbots, or other computer programming routines that are
intended to damage, interfere with, surreptitiously intercept
or expropriate any system, data, or personal information.
5. Contain software or use technology that attempts to intercept,
divert or redirect Internet traffic to or from any other
website, or that potentially enables the diversion of affiliate
commissions from another website. This includes toolbars,
browser plug-ins, extensions and add-ons.
LINKING TO WEBSITE :
Upon acceptance into the Program, links will be made available to
you through the affiliate interface. Your acceptance in our program
means you agree to and abide by the following.
1. You will only use linking code obtained from the affiliate
interface without manipulation.
2. All domains that use your affiliate link must be listed in your
affiliate profile.
3. Your Website will not in any way copy, resemble, or mirror the
look and feel of our Website. You will also not use any means
to create the impression that your Website is our Website or
any part of our Website including, without limitation, framing
of our Website in any manner.
4. You may not engage in cookie stuffing or include pop-ups, false
or misleading links on your website. In addition, wherever
possible, you will not attempt to mask the referring URL
information (i.e. the page from where the click is
originating).
5. Using redirects to bounce a click off of a domain from which
the click did not originate in order to give the appearance
that it came from that domain is prohibited.
6. You may not use any Keeper Security s trademarked terms or
misspellings of trademarked terms to re-direct traffic through
an Internet Service Provider (ISP) to a page on your website or
the Keeper Security s website without written approval from
Keeper Security.
If you are found redirecting links to hide or manipulate their
original source, your current and past commissions will be voided or
your commission level will be set to 0%. This does not include using
out redirects from the same domain where the affiliate link is
placed.
MID-CHECKOUT COMMISSION REDUCTION & OVERWRITE RULE
Keeper Security uses a dynamic pixel system that may make changes to
the standard commission in the case of a mid-checkout referral,
which is defined as a cookie that is set within a set amount of time
prior to the purchase. By reducing our commission on these types of
referrals and by closely monitoring the quality of traffic we
receive from each affiliate, we will be able to pay out higher
commissions for driving new customers and traffic. This logic also
gives full credit to the first referring affiliate in the case that
a second affiliate enters within a set amount of time prior to the
purchase. Mid-checkout commission and overwrite rules are subject to
change.
PPC GUIDELINES :
If you are enrolled in our Program and participate in PPC
advertising, you must adhere to our PPC guidelines as follows:
1. You may not bid on any of our trademarked terms (which are
identified below), including any variations or misspellings
thereof for search or content-based campaigns on Google, MSN,
Yahoo, Facebook or any other network.
2. You may not use our trademarked terms in your ad title, ad
copy, display name or as the display URL.
3. You may not direct link to our website from any Pay Per Click
ad or use redirects that yield the same result. Affiliate links
must be directed to an actual page on your website.
4. You may not bid in any manner appearing higher than Keeper
Security for any search term in position 1-5 in any auction
style pay-per-click advertising program
If you automate your PPC campaigns, it is your responsibility to
exclude our trademarked terms from your program and we strongly
suggest you add our trademarked terms as negative keywords. We have
a strict no tolerance policy on PPC trademark bidding. You will
forfeit all commissions for a minimum of the past 30 days and your
commission will be set to 0% without warning if you engage in PPC
trademark bidding that uses our trademarked terms.
Trademarked Terms: Keeper Security
SOCIAL MEDIA :
Promotion on Facebook, Twitter, and other social media platforms is
permitted following these general guidelines:
1. You ARE allowed to promote offers to your own lists; more
specifically, you re welcome to use your affiliate links on
your own Facebook, Twitter, etc. pages. For example: You may
post, 25% off sale at Keeper Security through Wednesday with
code KeeperSecurity25.
2. You ARE PROHIBITED from posting your affiliate links on Keeper
Security Facebook, Twitter, Pinterest, etc. company pages in an
attempt to turn those links into affiliate sales.
3. You ARE PROHIBITED from running Facebook ads with Keeper
Security trademarked company name.
4. You ARE PROHIBITED from creating a social media account that
includes Keeper Security trademark in the page name and/or
username.
FTC DISCLOSURE REQUIREMENTS :
You must include a disclosure statement within any and all pages,
blog/posts, or social media posts where affiliate links for our
affiliate program are posted as an endorsement or review, and where
it is not clear that the link is a paid advertisement. This
disclosure statement should be clear and concise, stating that we
are compensating you for your review or endorsement. If you received
the product for free from us or from the affiliate management team
for review, this also must be clearly stated in your disclosure.
* Disclosures must be made at the beginning of the claims and may
not appear solely in a Terms of Use , Legal , About Us or
other linked page.
* Disclosures should be placed above the fold; scrolling should
not be necessary to find the disclosure. (e.g. disclosure
should be visible before the jump).
* Pop-up, hover state and button disclosures are prohibited.
* Disclosure policy applies to all social media, even when space
is restricted (e.g., tweets)
* Disclosures should be made in the same medium as the claim
(e.g. video, text)
Read More
Read Less
About Keeper Security Campaign
Stay protected with the most trusted and #1 downloaded password keeper and digital vault. Keeper's password manager generates, stores, and autofills strong passwords on all of your devices while securely storing and protecting your private documents.
Read More
Read Less